Phnom Penh (FN), April 1 - A group of young Cambodian volunteers, led by Asian Cultural Council (ACC) Director General Suos Yara, visited the tallest Buddha, situated on the top mountain hill, Fansipan, also known as the "roof of Indo-China", a geography refers to the present-day Cambodia, Laos, and Vietnam.
Almost 67 among 80 volunteers from different backgrounds who have worked tirelessly for the success of the ACC Official Launching Ceremony were rewarded an educational and unforgettable trip to Vietnam. These young cultural leaders are expected to observe and learn from their neighboring country and apply the conservation and development models to their countries.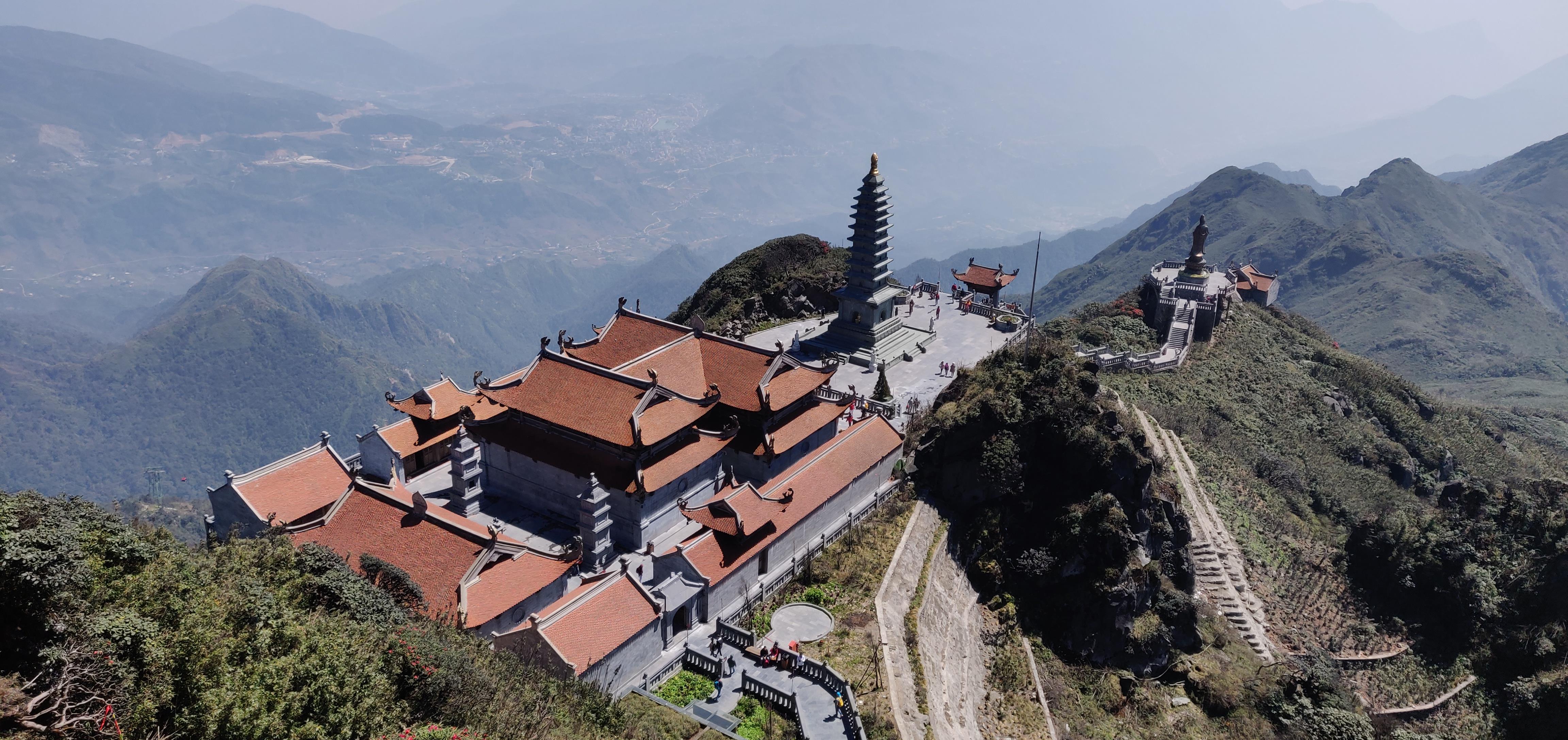 The future leaders of Cambodia traversed through the beautiful valley in its prime hour of the golden sunset; met and felt the lives of ethnic minorities, chiefly the H'Mong, the Dao and the Dai of Vietnam's Sa Pa Town. They feasted their eyes on the terraced rice paddies lining the steep walls, and the magnificent views of mountain ranges and waterfalls.
It was their first-time experience to ride up the new German-innovative cable car crossing valleys and streams near the Chinese border to see and feel the solemn space at an altitude of 3,143 meters above sea level.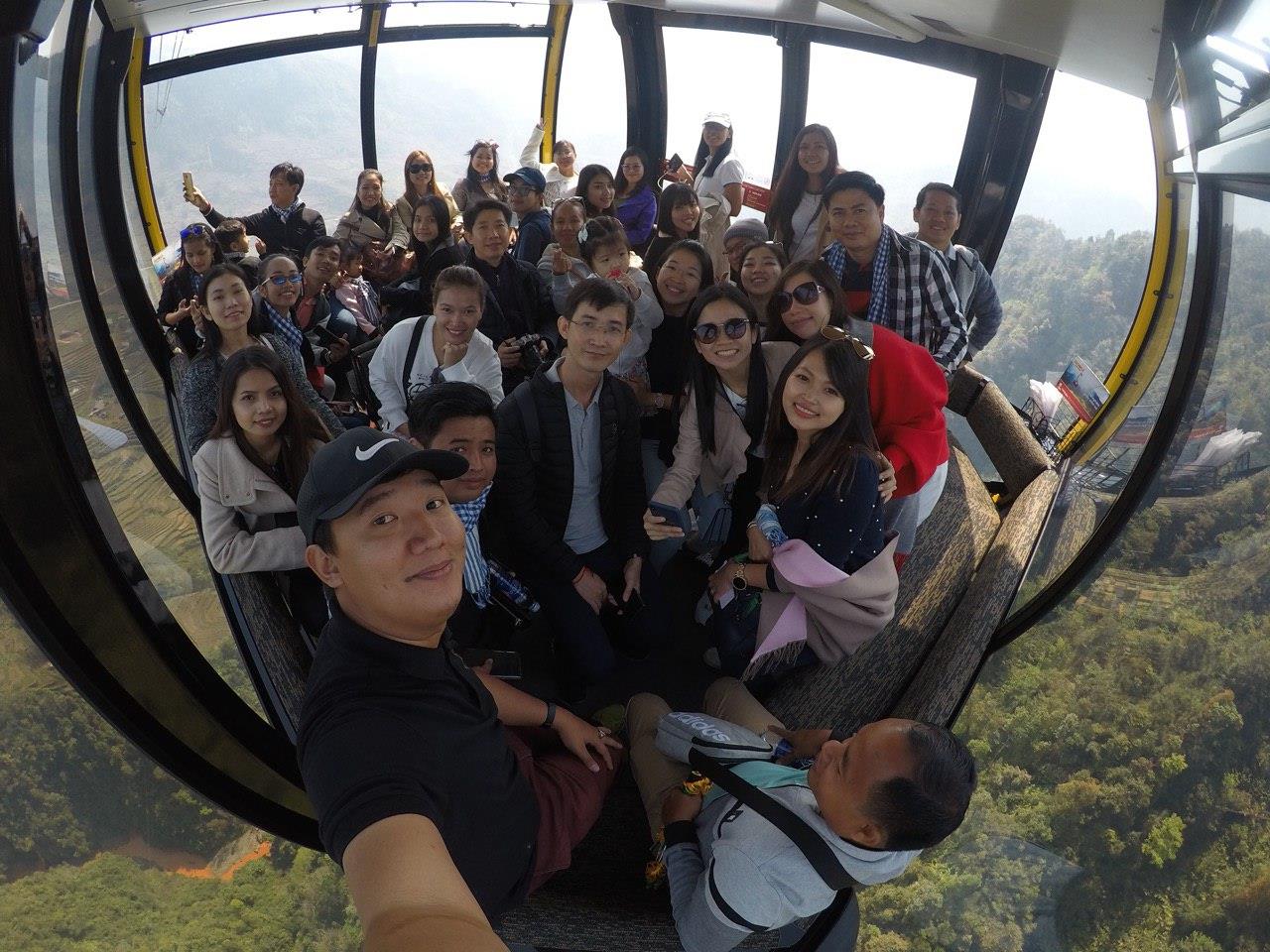 "I am amazed to see how people can create this natural area to become a cultural, religious, and economic division of Vietnam. People in Sa Pa obviously respect the culture of their ancestors and take good care for the next generations. We can see and learn from the other countries' culture and reflect back to Cambodia. Cambodian youth should take care of what they have now, especially our brilliant culture, to let the world know and recognize," said Chhap Nika, a young woman currently pursuing English literature.
Preap Chantarith, a female graduate of International Relations, echoed that "Young people should take education seriously if they want to make a positive difference in their communities. Once you have education, you will not be naïve to trust the incitement that breaks down national solidarity."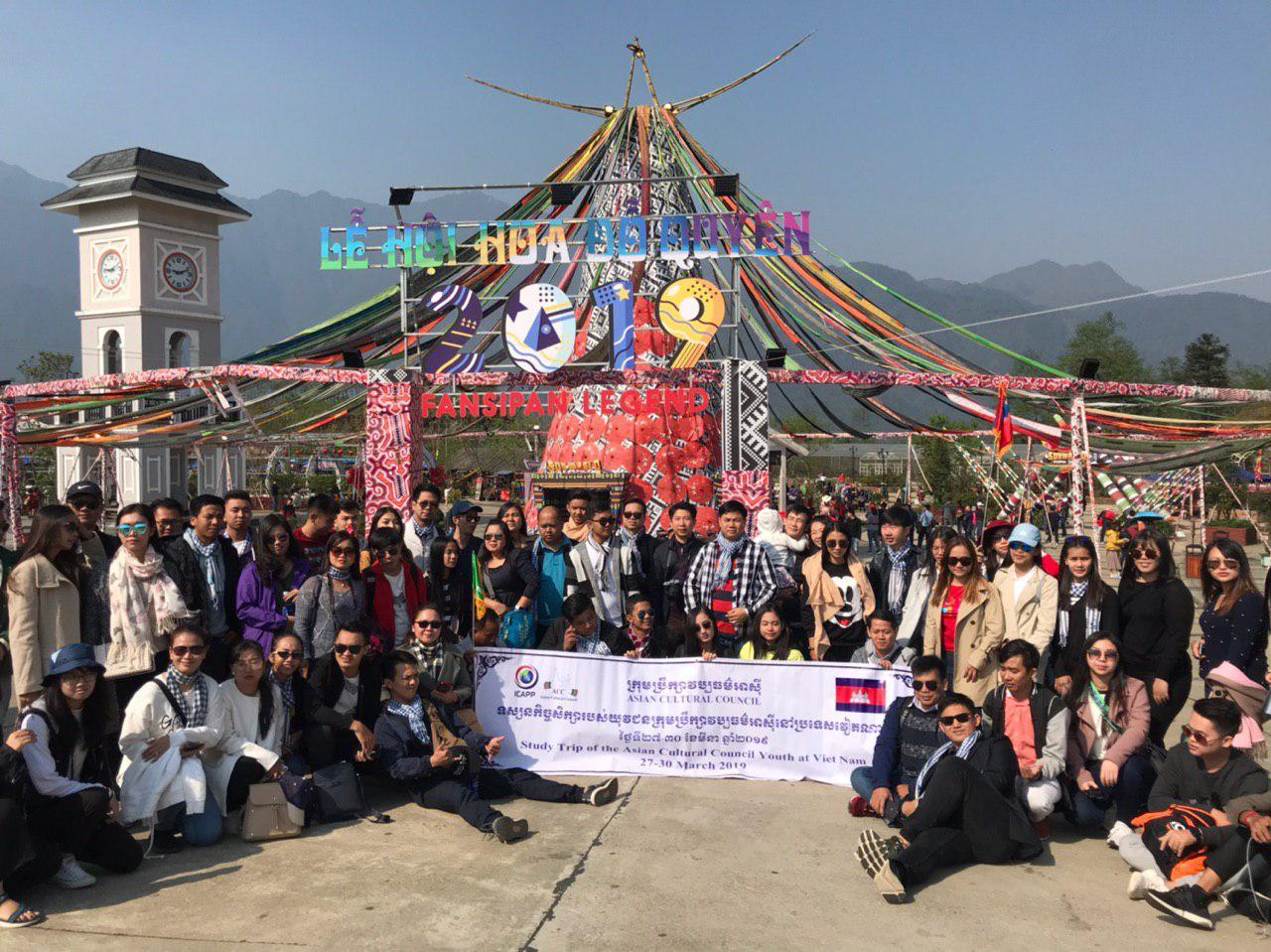 Nestled in the mountains among the clouds stood the Great Amitābha Buddha, the tallest statue in Indochina. The statue indeed symbolizes Sa Pa's culture, peace, and long-term development thanks to the heroic fights of Vietnamese people for their independence and territorial integrity, speaking from the writer's point of view who also joined the trip and was one of the volunteers at the launching ceremony of ACC in the land of the glorious Angkor.
Many of our participants were truly amazed at the geography, the lives of local people, and the innovation and technology that Vietnam applied to the conservative town of Sa Pa.
"I am impressed with the way Vietnam applies innovation and creativity to Sa Pa combined with its culture, religion, and geography to attract the eyes of the world," said Uy Sam Phallarith, Head of youth volunteer recruitment for ACC, adding that: "Cambodia and the rest of Asia could exchange culture and peace with Vietnam."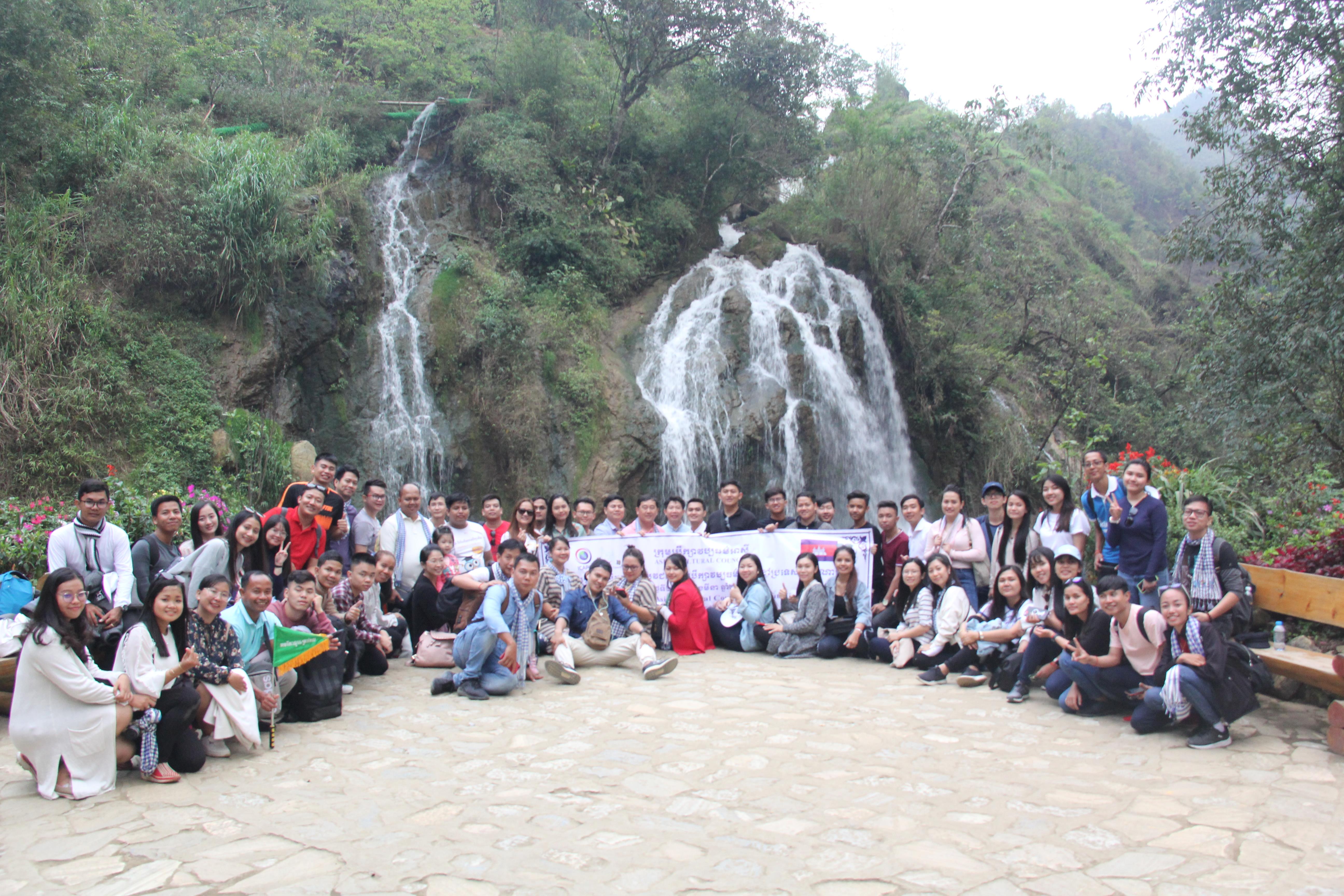 According to Buddhist culture, Buddha relics are treasures similar to how the Cambodian king's sword Preah Khan important to rule the kingdom. Buddha statues are always treated with extraordinary respect. In front of the sacred relics, ACC volunteers worshiped and prayed for happiness in families, prosperity of kingdom, and the harmony in Indochina and the world at large.
"I pray for Cambodia to be blessed with peace and sustainable development. I truly believe Buddhism, as a philosophy, has united people from all backgrounds to communicate and love each other," Kimlong Chheng, Asian Vision Institute's Director of Center for Governance Innovation and Democracy, shared his perspective with me.
"Buddhist democracy is the backbone of a harmonious and prosperous society, and we come to Sa Pa to witness this long tradition of peaceful coexistence between people and nature and between nature and development". "We can learn from the strengths of Vietnamese people, their patriotic spirit, and social attitudes toward nation building, and the economic development strategies of Vietnam."
Home to ethnic minorities and scenic views, the French envisioned Sa Pa as a quick escape destination from Hanoi's oppressive summer heat. Today it has become one of the main tourist attractions in Asia.
Deputy Director of the National Assembly's International Relations Department H.E Hok Bunly said we chose Sa Pa for our volunteers to reflect the four inter-connected pillars of ACC, including culture for peace, sustainable development, human connectivity, and innovation.
First, we want them to embrace the first two pillars of ACC – Culture for peace and for sustainable development – which aims to protect our identity, sovereignty, and independence.
"ACC endeavors to promote human connectivity and innovation for conservation and development, just as Sa Pa gather all tourists from different background and utilize technology to enhance human values and human connectivity," Bun Ly, head of trip organizer, said in a reflection session.
The group also paid a visit to the memorial site of Ho Chi Minh, the greatest revolutionist in Indochina.
A graduate of political science Thavith Pich Oudom said "Vietnam has a long history, traditions, and political system."
He continued, "I am interested in Vietnamese heroic sacrifice that allowed them to win many wars from foreign invasions. A good leader, when alive, is respected like the king, when dead, is praised like the god."
In front of Ho Chi Minh Mausoleum, Dom said he was hurt as if he was cut by a Valyrian steel; yet it is the greatest lesson all the Khmer people must learn and avoid repeating the same mistake.
About the Asian Cultural Council
The Asian Cultural Council (ACC) was established in 2018 by the International Conference of Asia Political Parties (ICAPP) and has representation from more than 350 political parties from 52 countries across the region. The Council is recognized by UNESCO after the tripartite agreement – between UNESCO, ICAPP, and ACC—was signed on the 4 December 2018 in Siem Reap.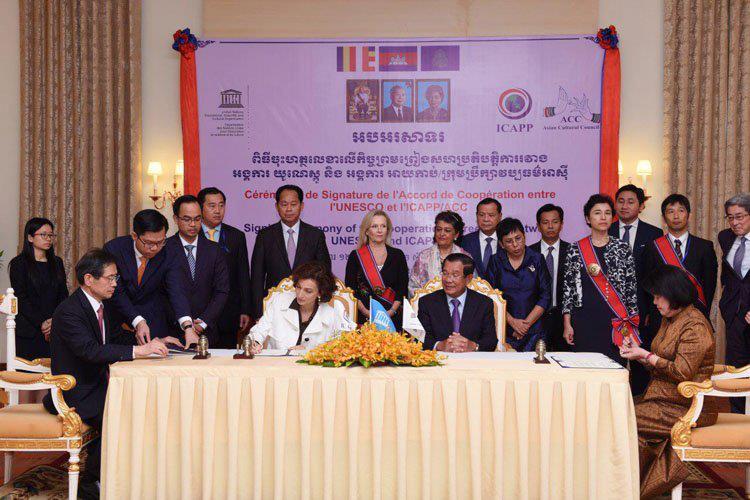 The ACC commits to uphold the spirit of international cooperation based on the principles of mutual respect, mutual understanding, and mutual interest (3M4PEACE). ACC devotes its efforts and resources to promote cultural exchanges; build interfaith harmony in Asia; and transform cultural assets into international instruments of peace and cooperation and sustainable development.
ACC Director-General Suos Yara, also Member of Cambodian National Assembly, stressed at the signing of the Cooperation Agreement between UNESCO and ICAPP that: "All the ACC members will use culture extensively as a means to live together and build together our future in peace and prosperity."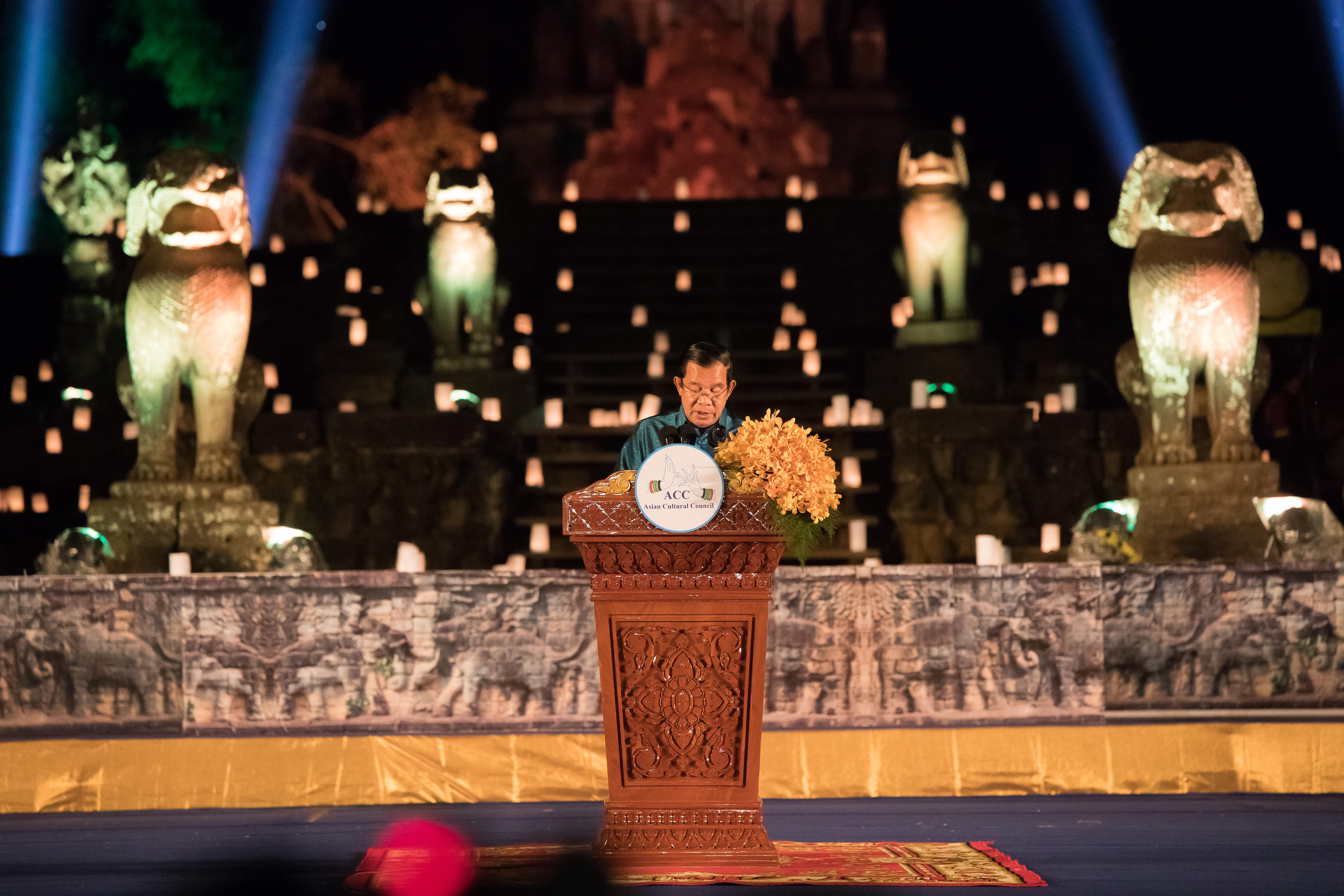 Cambodian Prime Minister Hun Sen addressed at ACC official launching on 15 January 2019 in Siem Reap before 700 local and international guests that: "It is a great honor for Cambodia to play a critical role in leading the ACC and as the first country in Asia cooperating well with UNESCO to be a role model in successfully managing and preserving the heritage of humanity following the kingdom's full peace in the late 1998 through Win-Win Policy."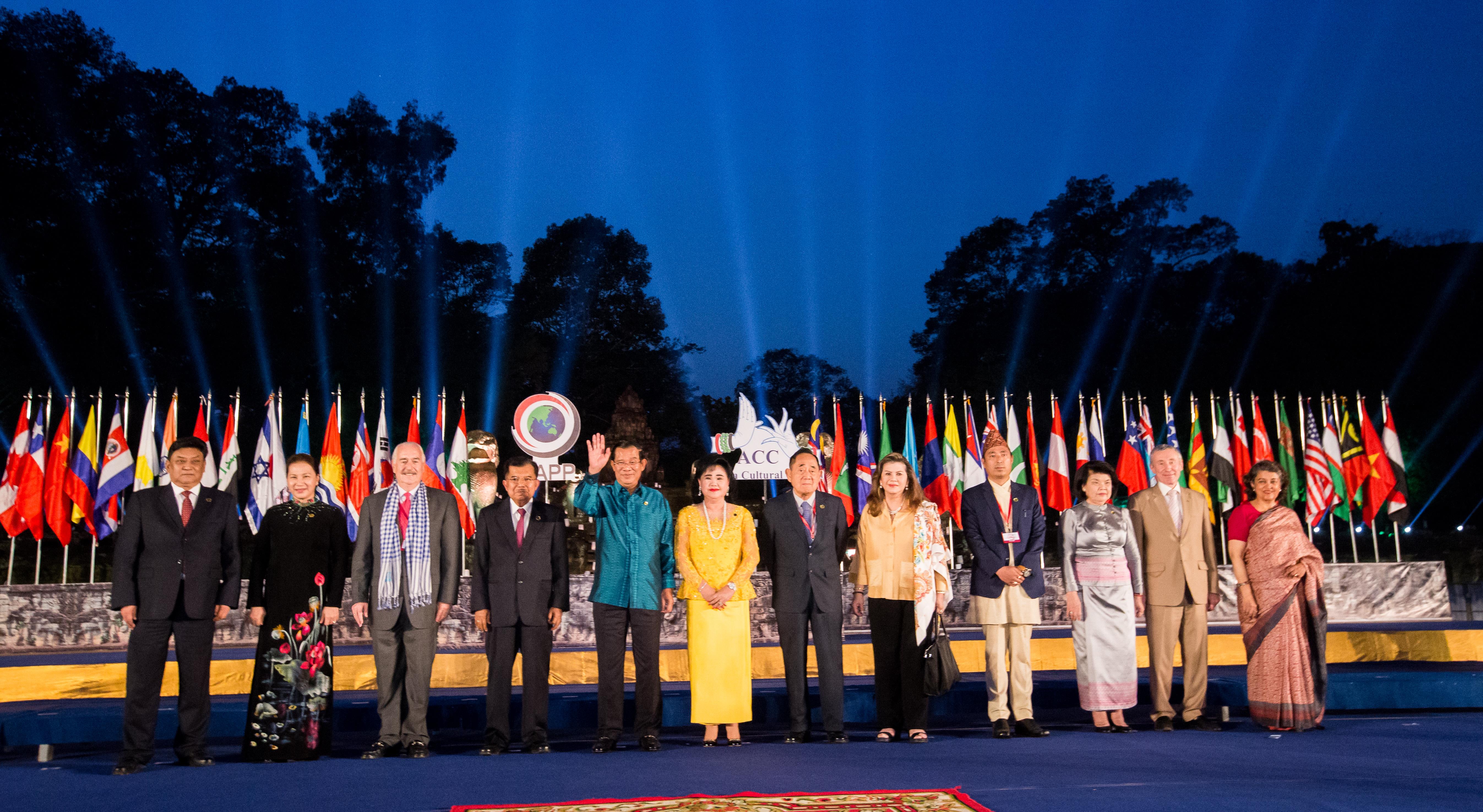 Phnom Penh, 31 March 2019
Sreu Rithiya, youth volunteer for Asian Cultural Council