Phnom Penh (FN), May 1 – State Counsellor of Myanmar Aung San Suu Kyi led a delegation for the official visit to the kingdom from 29 April to 01 May 2019 at the invitation of Cambodian Prime Minister Hun Sen.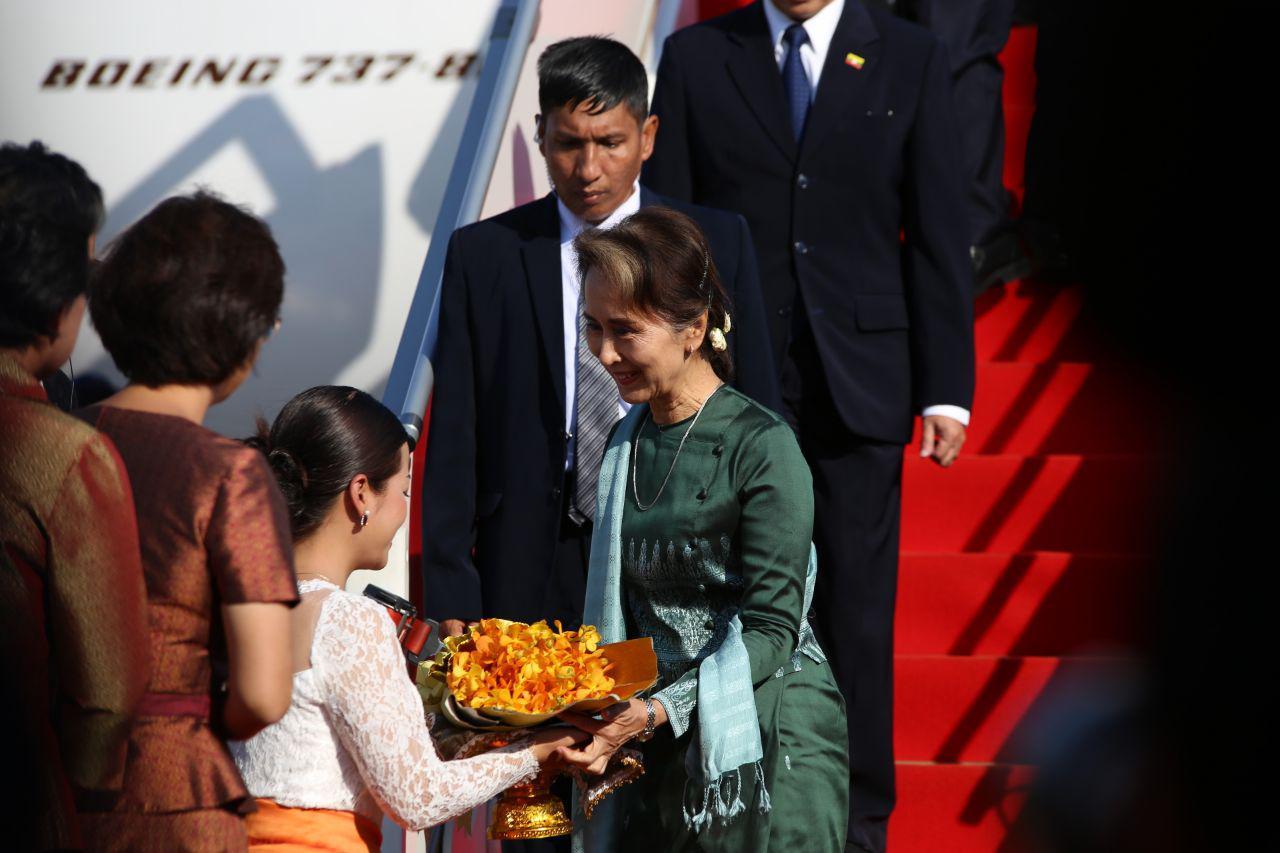 In the morning of 30 April, the Counsellor laid wreaths at the Independence Monument and the Monument of the Late King-Father of Cambodia and later on and held bilateral talks with Prime Minister of the Kingdom of Cambodia.
http://image.freshnewsasia.com//fn-2019-04-30-08-36-11-0.jpg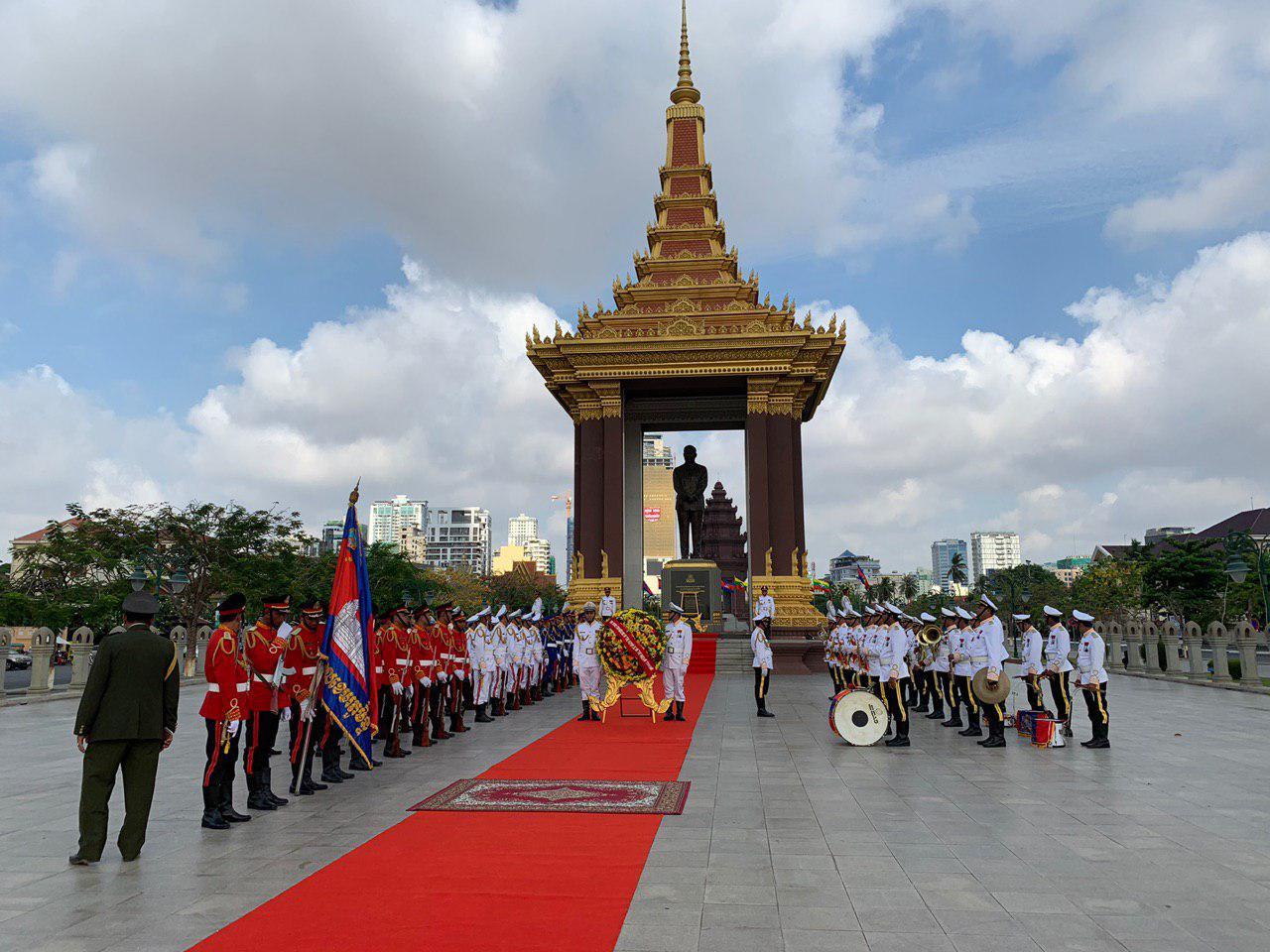 At the Peace Palace Phnom Penh, Prime Minister Hun Sen and Aung San Suu Kyi vowed to strengthen Cambodia-Myanmar bilateral ties. Both sides discussed mainly on culture, religion, education, and economy. 2020 will mark the 65th anniversary of the Cambodia-Myanmar diplomatic relations. Prime Minister recommended the joint ceremony to encourage and promote tourism in both countries by hosting cultural events in Siem Reap and Bakan – provinces enriched with heritages.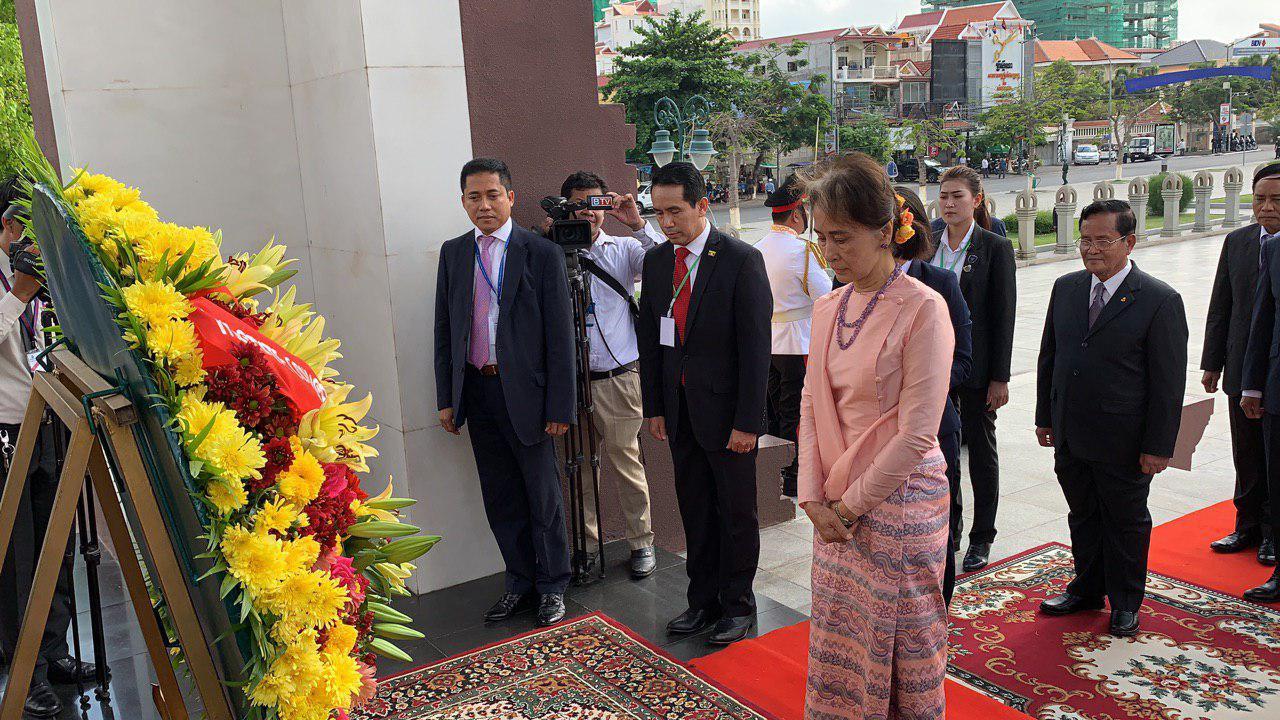 The Premier thanked Myanmar for allowing Cambodia to build a monastery in the province of Myanmar, and for providing training to 94 Cambodian monks. Currently, four are still studying there. He encouraged the exchange study between Cambodian and Myanmar students. He announced to award 10 scholarships Myanmar students to study in Cambodia for 2019-2020. The Strongman of Cambodia also considered agreement on double tax avoidance and promotion of trade volume to be larger than USD 10 million.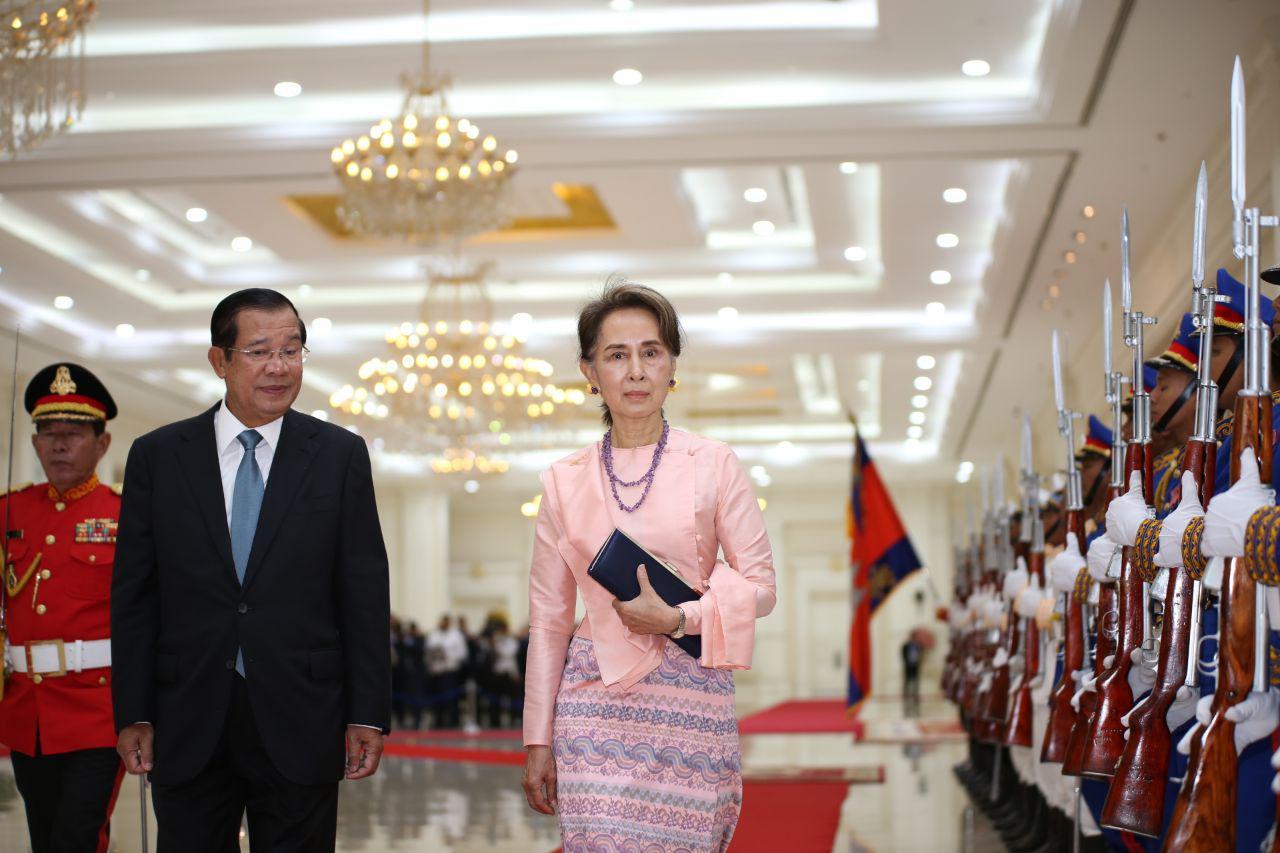 On the same day, Aung San Suu Kyi paid a courtesy call on Samdech Heng Samrin, President of the National Assembly. Samdech Heng Samrin invited Aung San Suu Kyi to attend the 13th ASEM Summit 2020, which will be hosted by Cambodia. Myanmar pledged to further strengthen parliamentary cooperation in all levels.
At 3p.m on 30 April, Aung San Suu Kyi paid a courtesy calls on Samdech Say Chhum, President of the Senate. As the two will celebrate the 65th anniversary of the Cambodia-Myanmar diplomatic relations in 2020, the Senate President requested for the exchanges of assembly delegations and urged for mutual support on areas of human rights and democracy. Aung San Suu Kyi invited Senate President for an official visit to Myanmar at his convenience.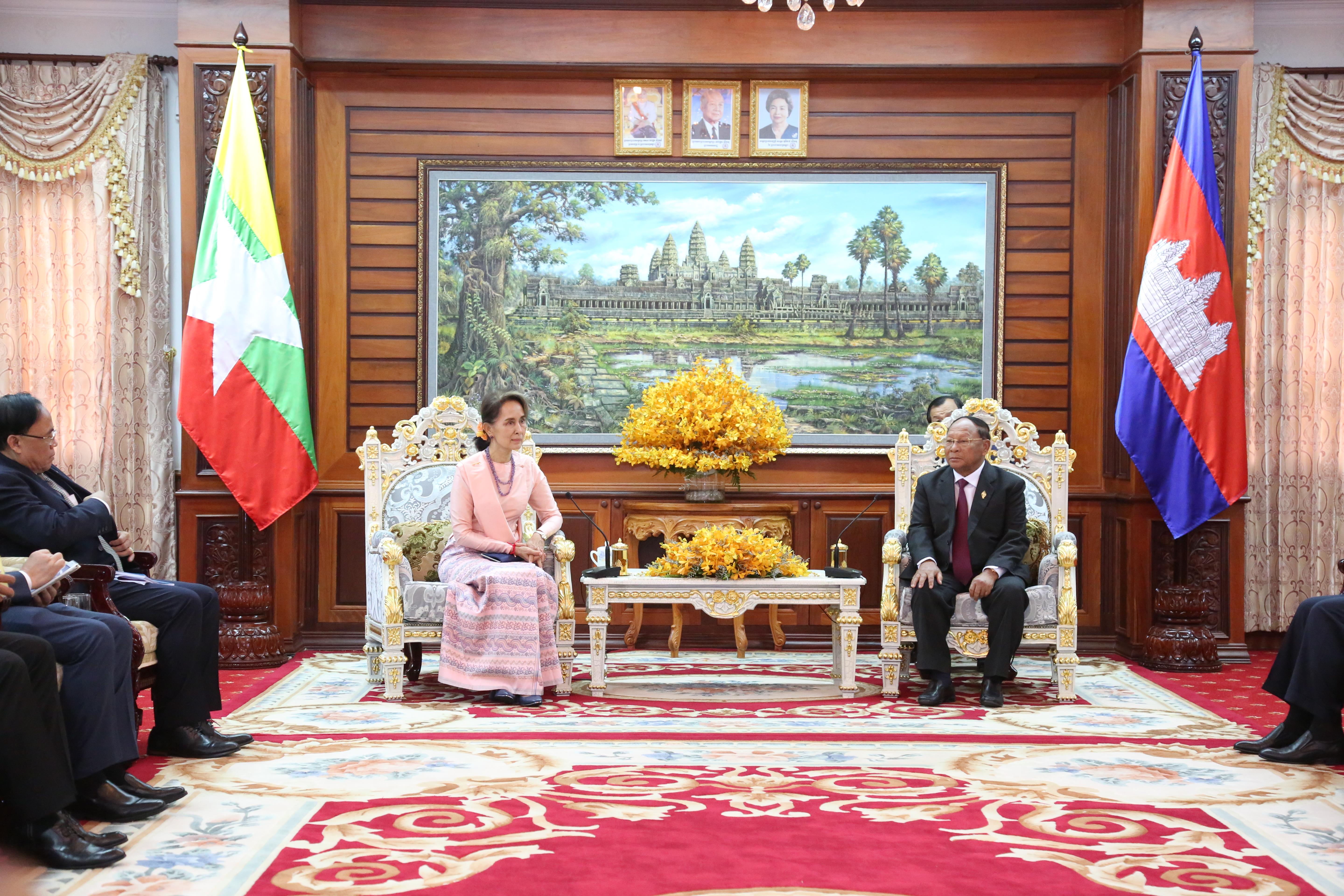 At 4 p.m, Aung San Suu Kyi paid a royal audience on Cambodian King Norodom Sihamoni, and Queen-Mother Norodom Monineath Sihanouk at the Royal Palace and then returned to a gala dinner hosted by Prime Minister Hun Sen at the Peace Palace.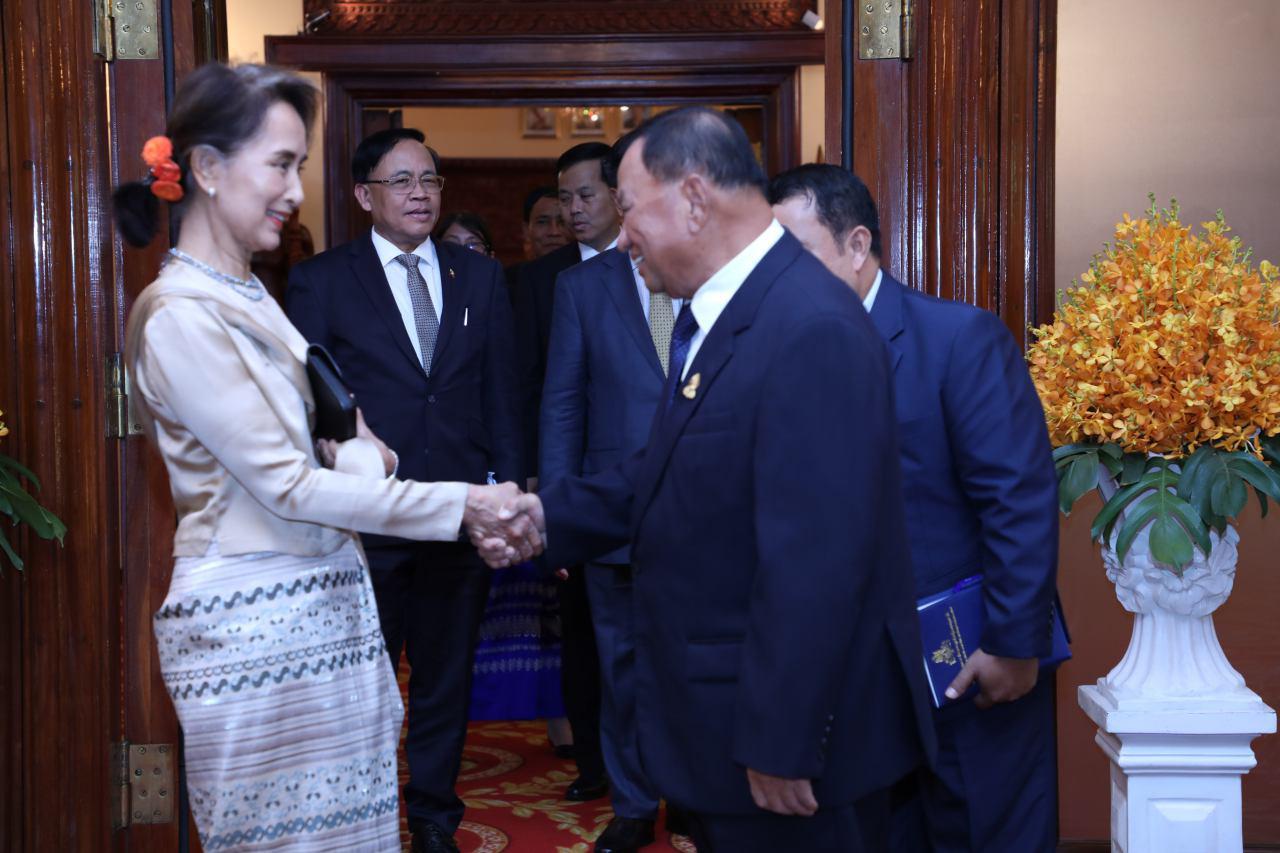 In the morning of 1 May, she departed the capital Phnom Penh for the visit of temples in Siem Reap province.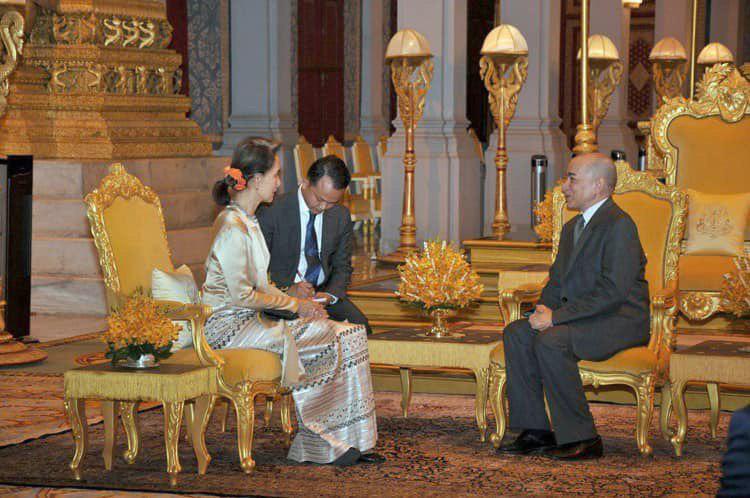 After visiting the temples, she departed Cambodia at 3p.m today.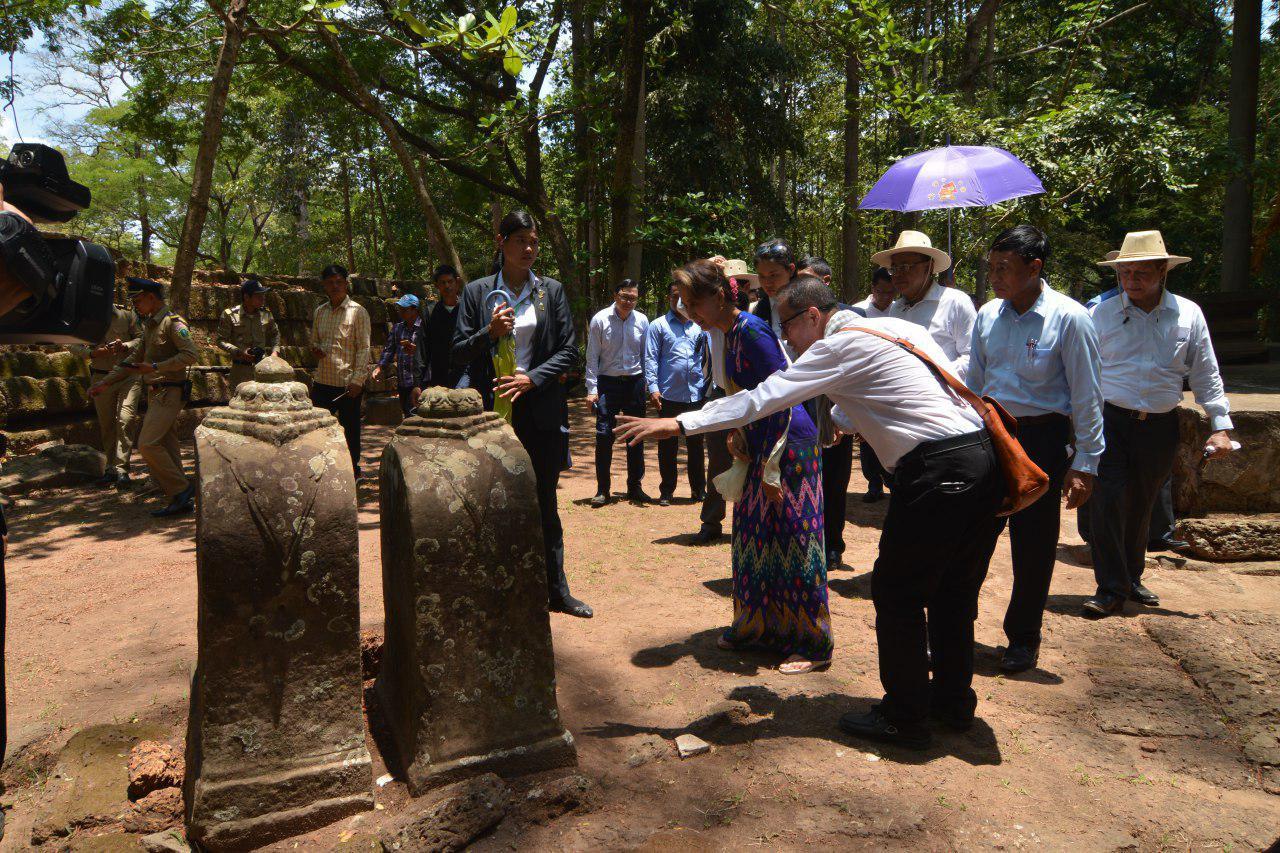 Aung San Suu Kyi's official visit to the Kingdom of Cambodia aims to strengthen and expand the bilateral bond of friendship and cooperation in all areas as well as within the ASEAN and multilateral framework.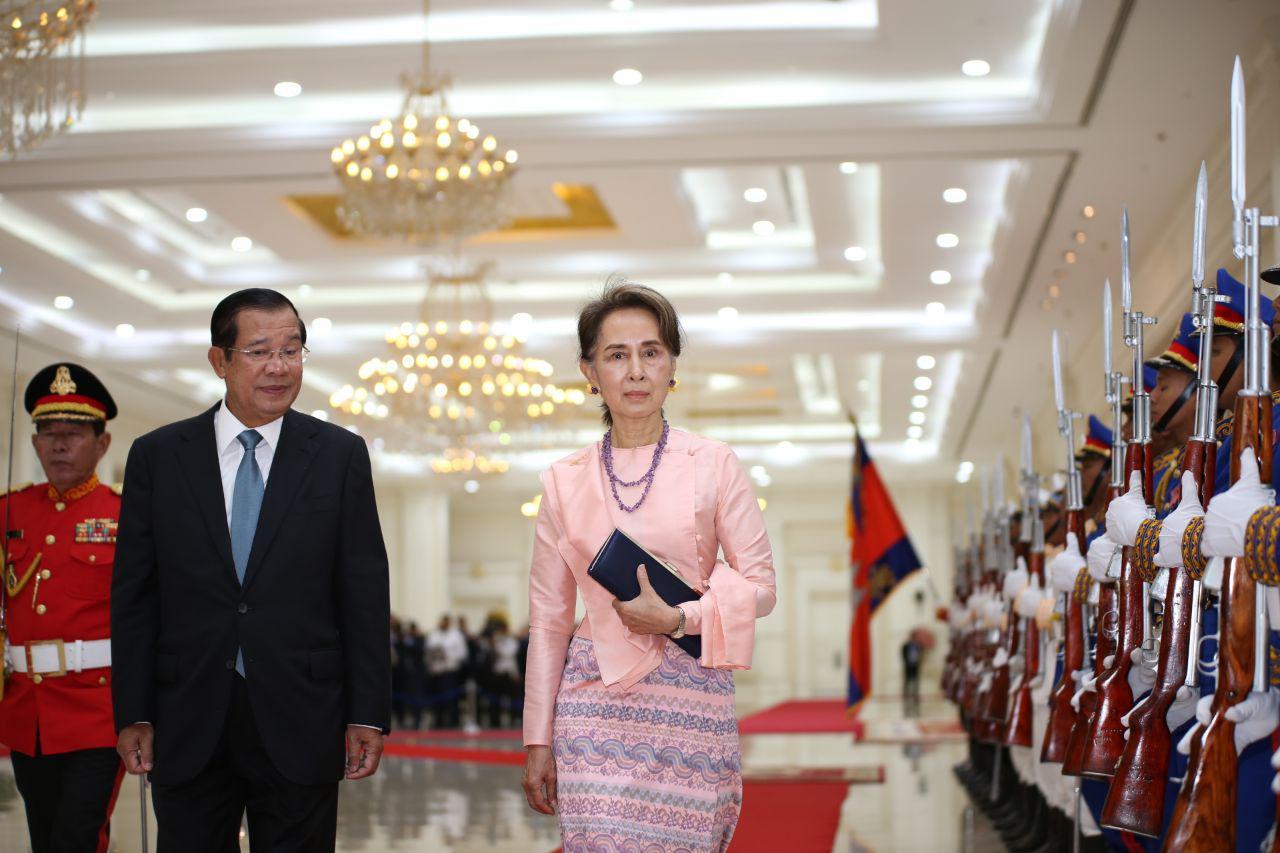 Myanmar and Cambodia established diplomatic relations in 1955.
=FRESH NEWS