Phnom Penh (FN), Sept. 4 – H.E. Dr. Mahathir Mohamad, Prime Minister of Malaysia, and spouse arrived Cambodia on Tuesday for an official visit to the Kingdom of Cambodia from 2-4 September 2019, at the invitation of Prime Minister Hun Sen of the Kingdom of Cambodia.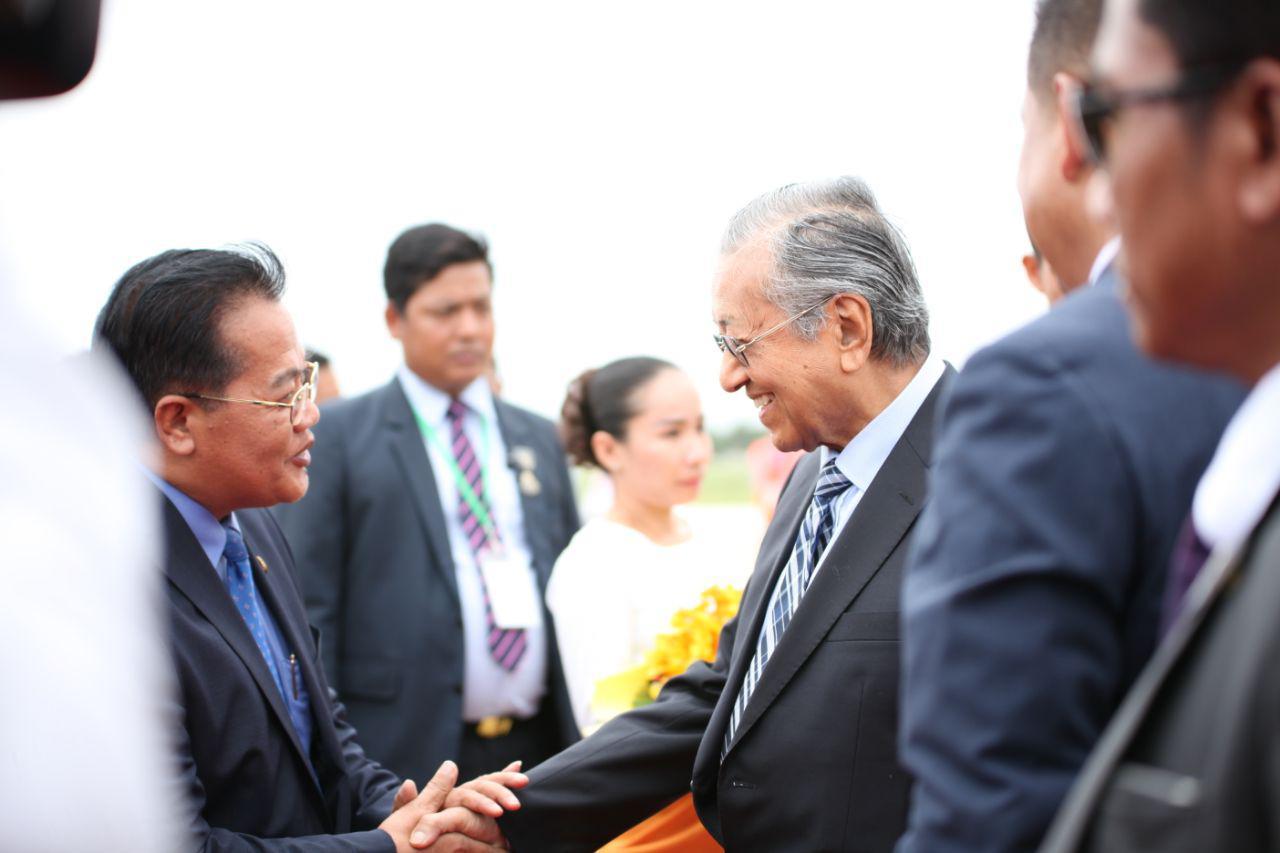 The moment H.E and spouse landed Phnom Penh at 9:40 a.m, Cambodian Premier Hun Sen posted a message on his Facebook to welcome the official visit.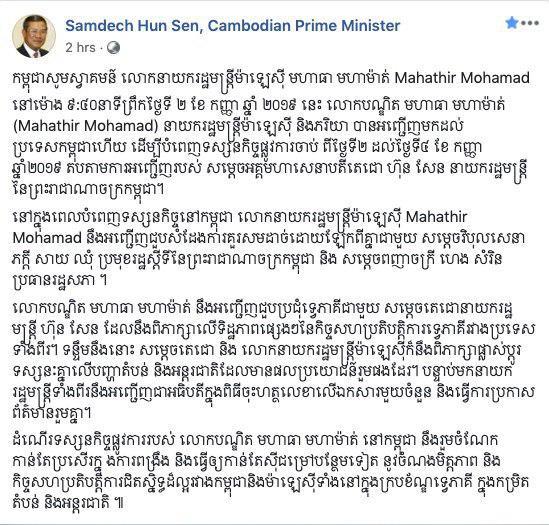 The official visit of Dr. Mahathir Mohamad to Cambodia has significantly contributed to further strengthening and deepening the excellent bonds of friendship and close cooperation between Cambodia and Malaysia in bilateral, regional, and international frameworks.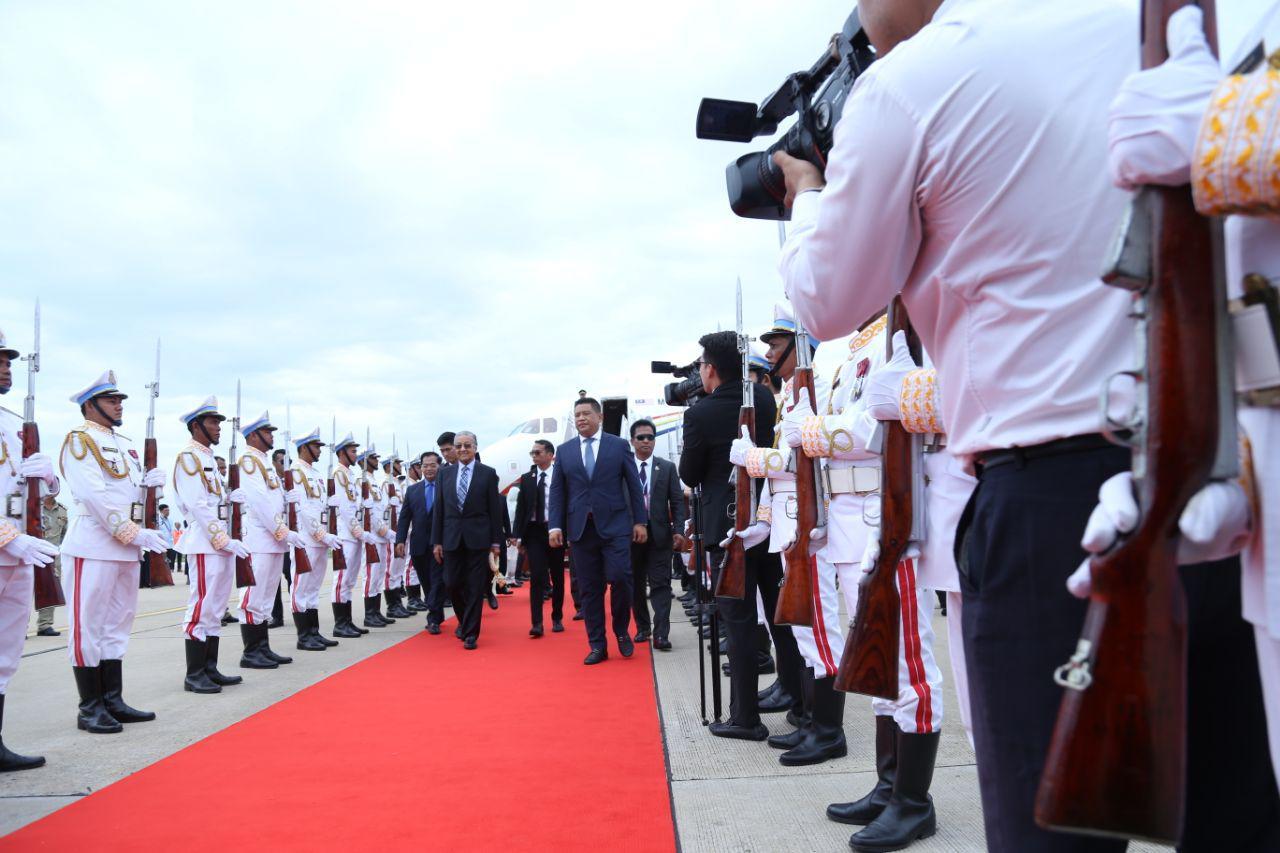 In the afternoon of 2 September, H.E Dr. Mahathir spoke at the dialogue on "Balancing Relations with the Superpowers in the Context of ASEAN", held at the Royal University of Phnom Penh, attended by diplomats, government officials, and approximately 700 university students.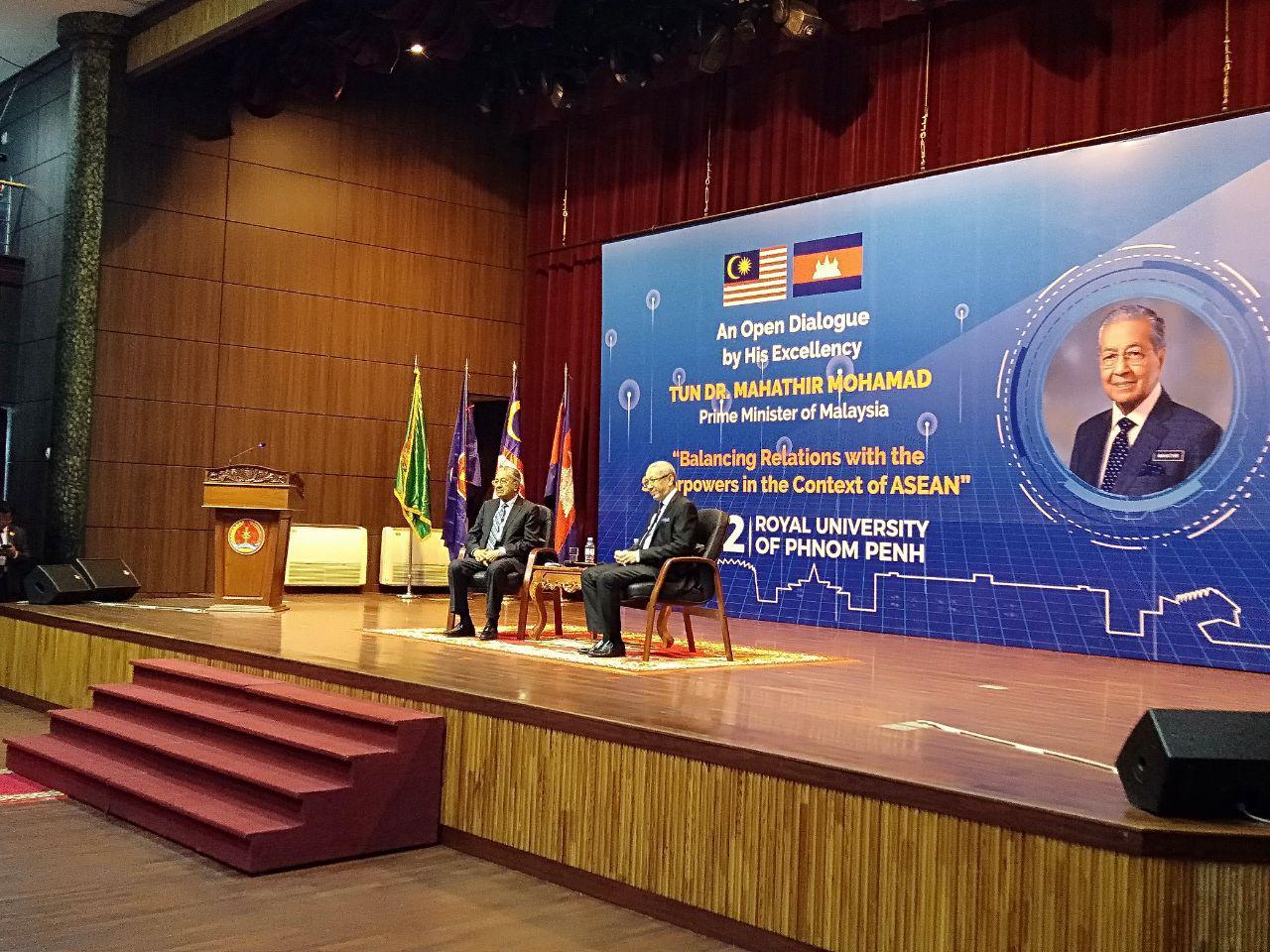 Malaysian Prime Minister Mahathir praised Cambodia's rapid development as reflected through the many high-rise buildings and busy traffics; and advised Cambodian youth that dieting is the key to longevity.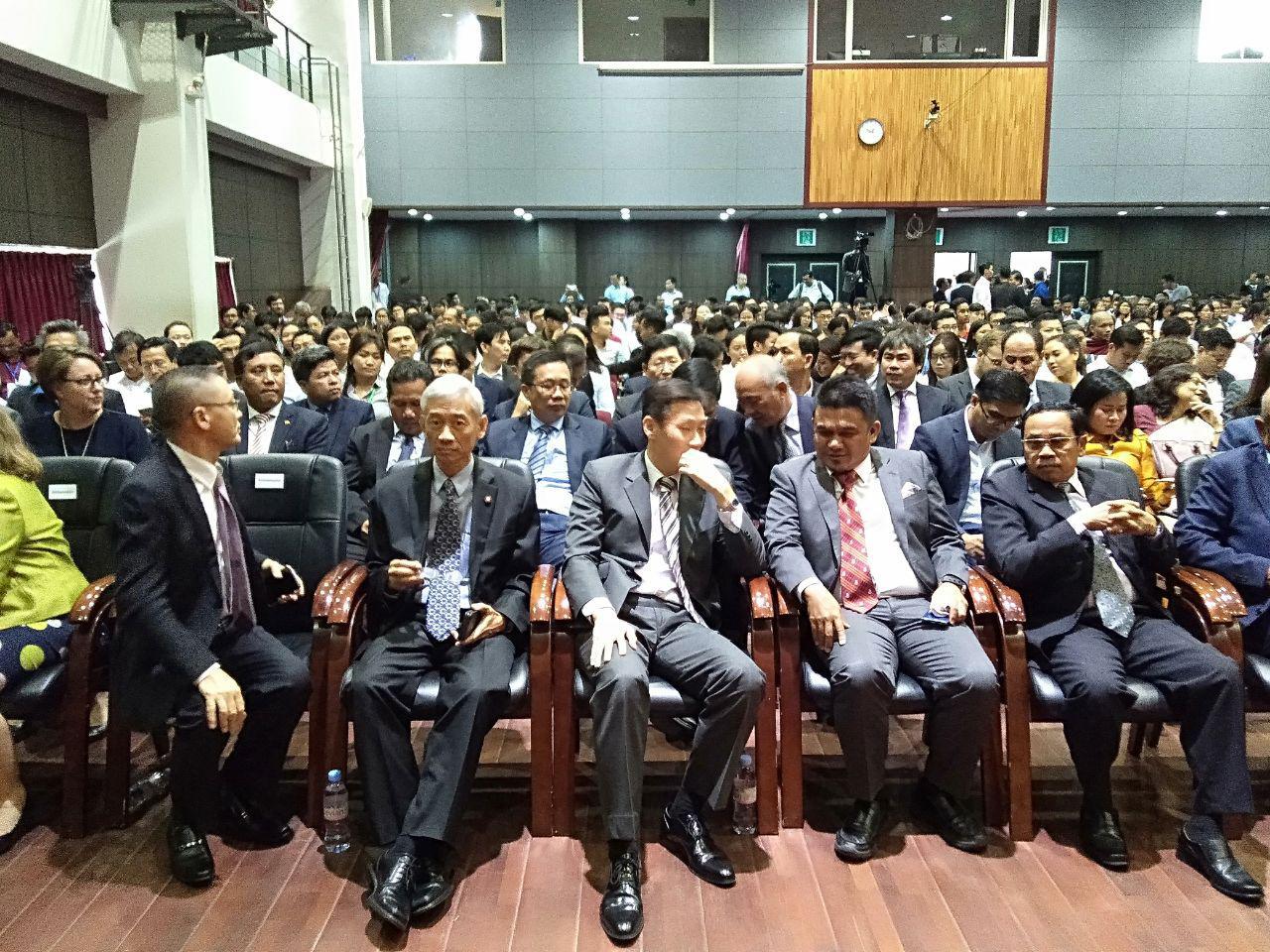 Dr. Mahathir stated that Cambodia has an older civilization compared to that of the US, thus Cambodia's leadership must be in accordance to its customs, traditions, and people's livings and thinking.
Answering to the students' question, whether FDI is good the local economy, he said "FDI brings in capital, jobs, skills in operating business, and boosts exports which are good for the economy," Dr. Mahathir stated, adding that: "Malaysia welcomes every country's FDI into the nation, but we do not let any country dominate the FDI sector."
"FDI allows not us to be too dependent with our trade partners," he continued, and concluded that FDI is good with control and never let any country dominate FDI.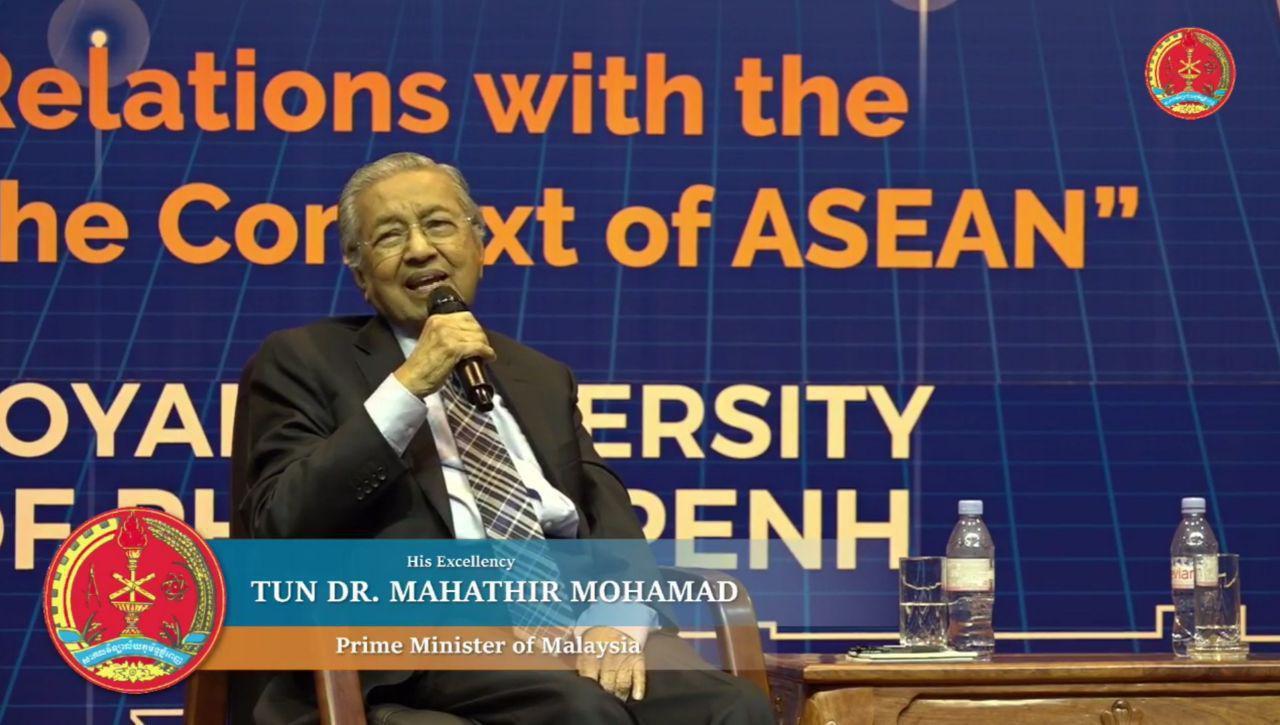 After the dialogue, Dr. Mahathir met with leaders of Muslim community in Cambodia.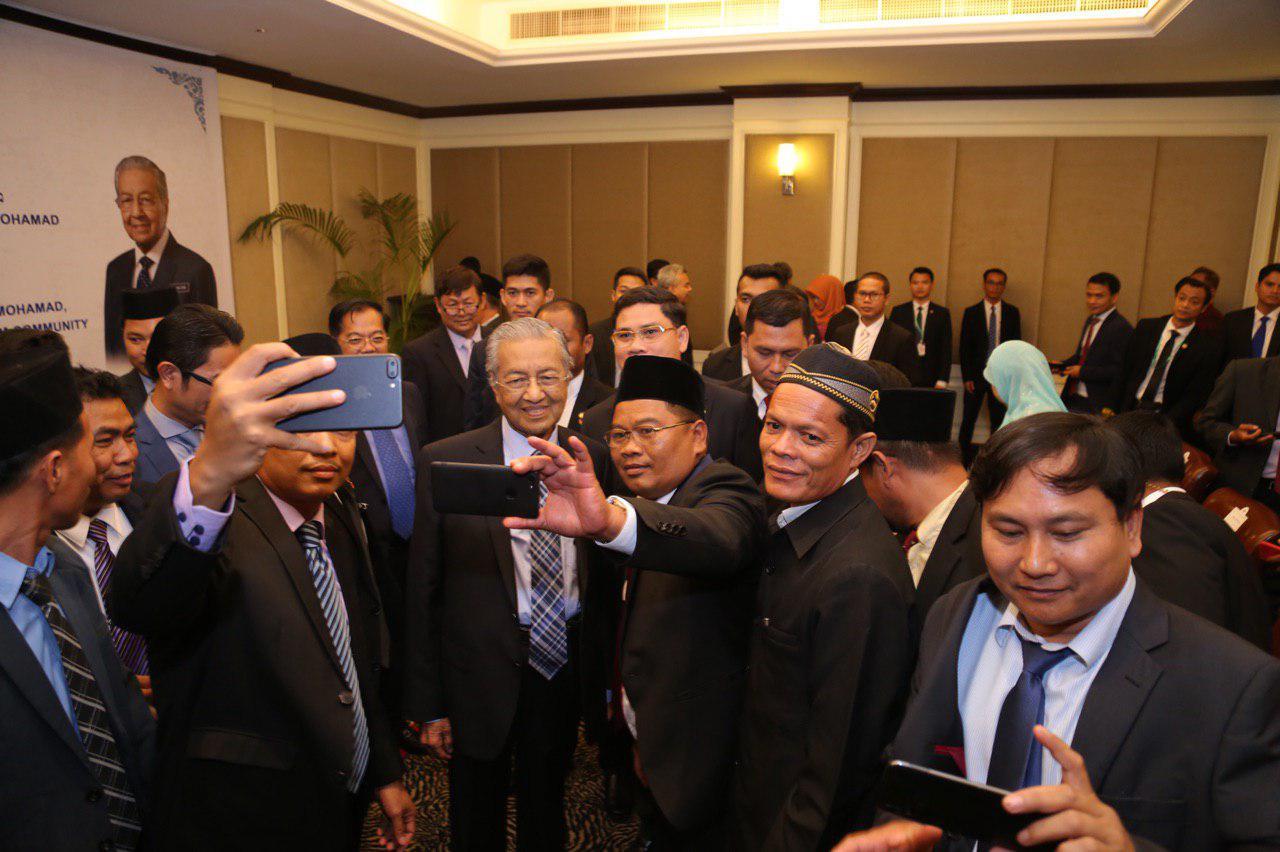 According to schedule, in the morning of 3 September, Dr. Mahathir would lay wreathes at the Independence Monument and pay tribute at the Royal Memorial Statue of His Majesty Norodom Sihanouk. Due to weather condition, he missed them. Until 9 a.m, he had a bilateral meeting with Cambodian Prime Minister Hun Sen at the Peace Palace.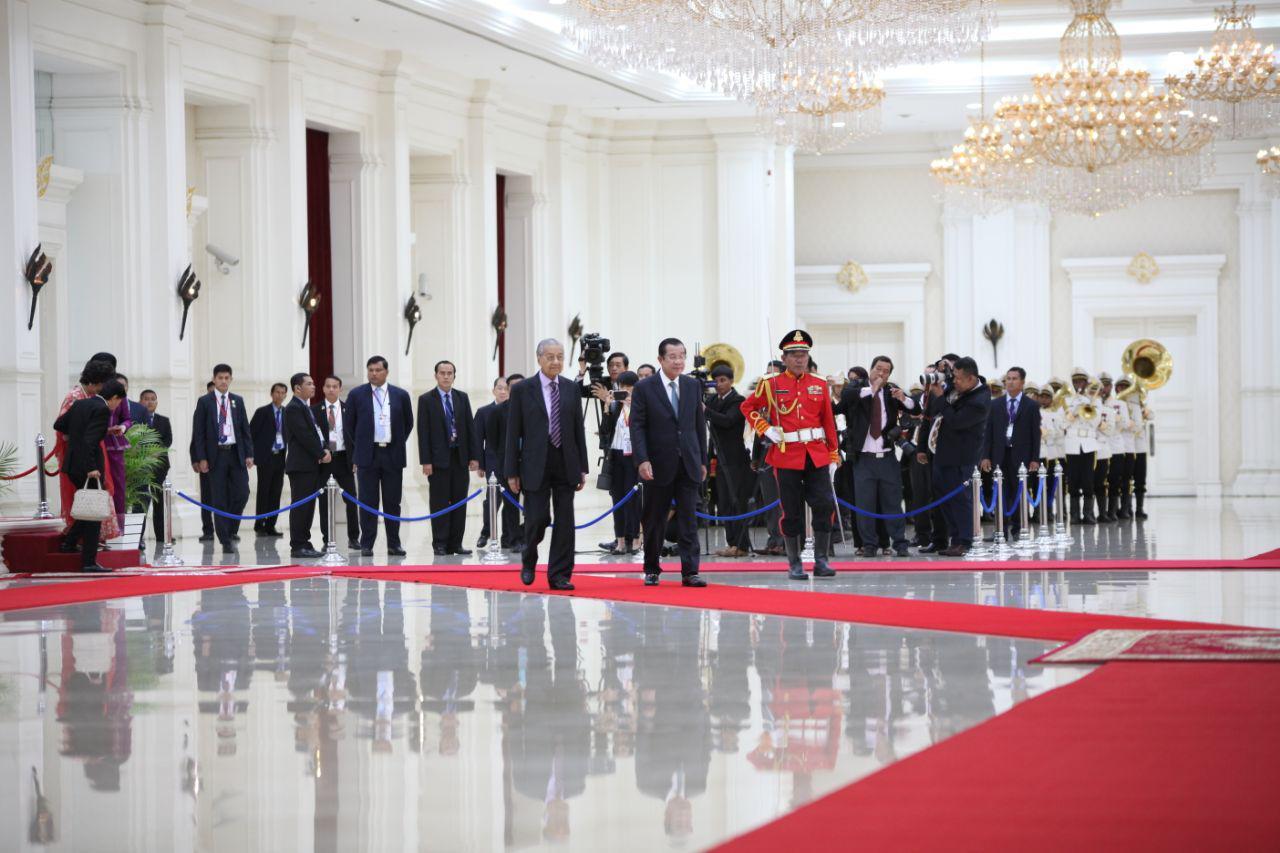 As the host, Cambodian premier conveyed his congratulations to Malaysian Prime Minister Dr. Mahathir Mohamad on the occasion of Malaysia's 62th National Day on 31 August 2019; and also congratulated Malaysia on the installation of His Majesty The Yang di-Pertuan Agong XVI, Al-Sultan Abdullah Ri'ayatuddin Al-Mustafa Billah Shah ibni Sultan Haji Ahmad Shah Al-Musta'in Billah as the16th King of Malaysia.
Both leaders expressed their satisfaction on the growing ties of friendship and close cooperation between the two countries in multiple domains including trade and investment, halal industry development, defence and security, tourism, agriculture, and education. They reaffirmed the importance in further strengthening and expanding cooperation and collaboration in bilateral, regional and multilateral frameworks for the benefit of the two peoples, hereby contributing to peace, stability and prosperity in the region as a whole.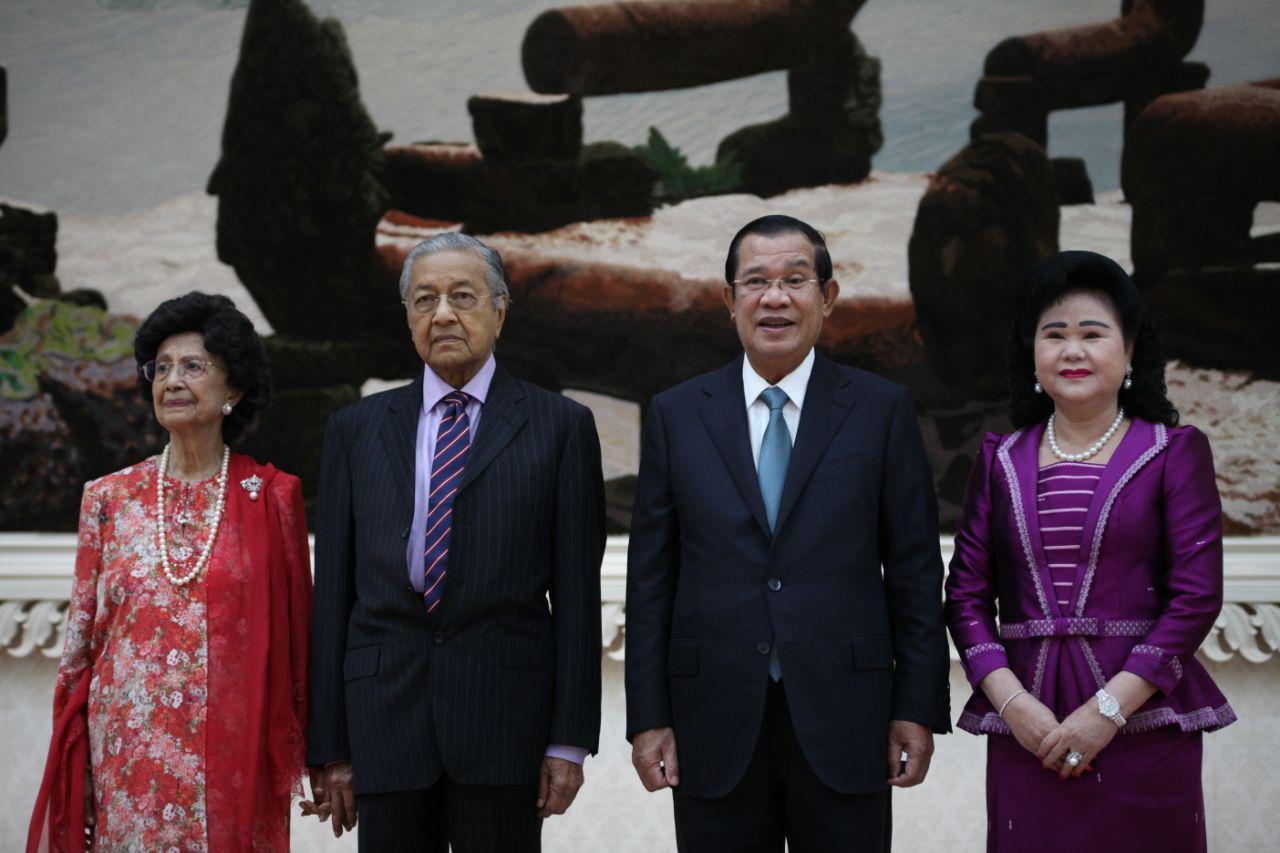 In the context of ASEAN, Cambodian Prime Minister Hun Sen and Malaysian Prime Minister H.E. Tun Dr. Mahathir Mohamad reaffirmed their commitment to the realization of the ASEAN's end goal of economic integration. Both countries will continue to work together to uphold ASEAN centrality, and achieve a politically cohesive, economically integrated, socially- responsible and a truly rules-based, people-oriented, and people-centered ASEAN.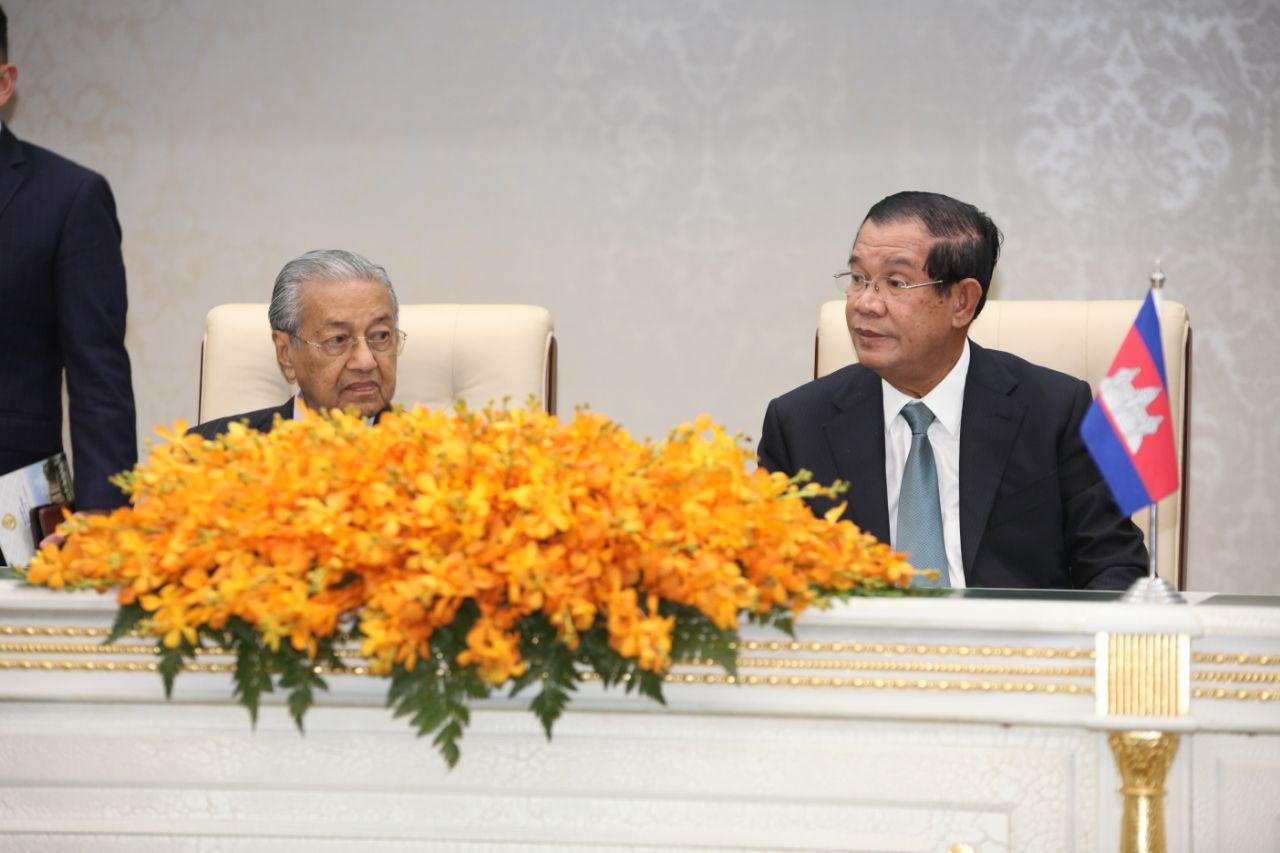 The two leaders encouraged the relevant agencies of both countries to continue strengthening the framework agreed in terms of employment and further promote close cooperation and coordination between the relevant agencies to promote the rights and address the welfare of Cambodian migrant workers in Malaysia.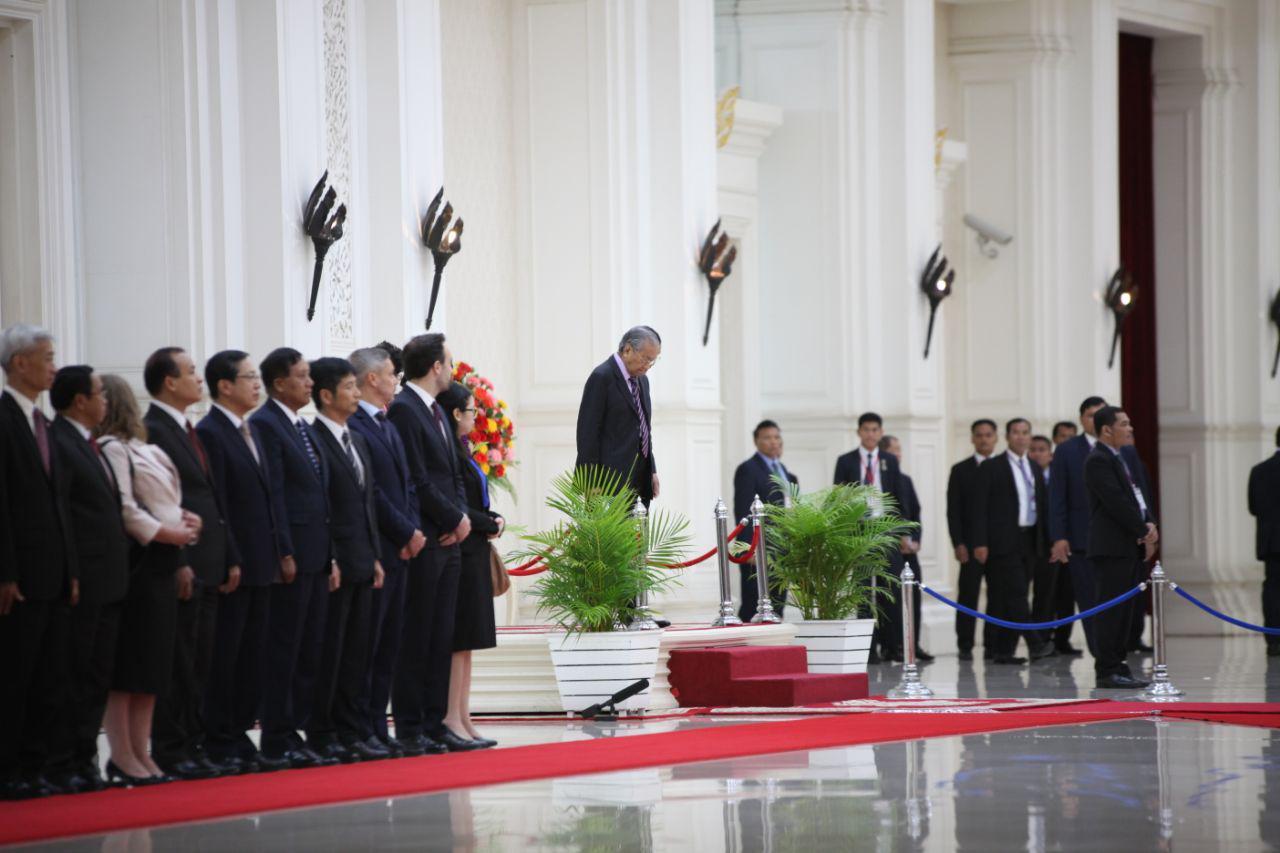 The two leaders underscored the importance of security cooperation between the two countries, especially in maintaining peace and stability in light of the security challenges and threats in the region.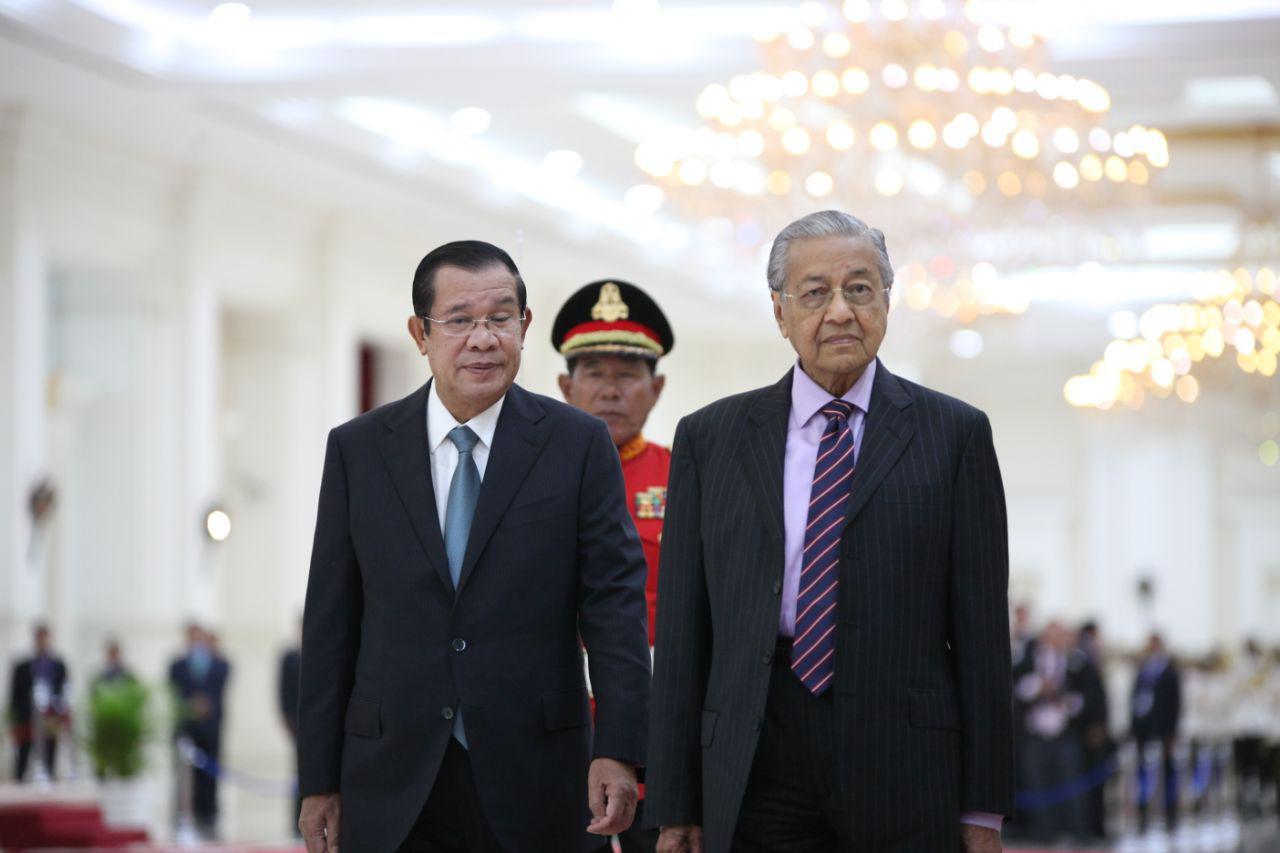 Dr. Mahathir expressed his deep appreciation to Premier Hun Sen for the warm welcome and hospitality extended to him and his delegation during their stay in Phnom Penh; and extended a cordial invitation to Prime Minister Hun Sen to pay an official visit to Malaysia at his convenience.
Cambodian Prime Minister Hun Sen and his Malaysian counterpart agreed that the superpowers' sanctions against small states are injustice.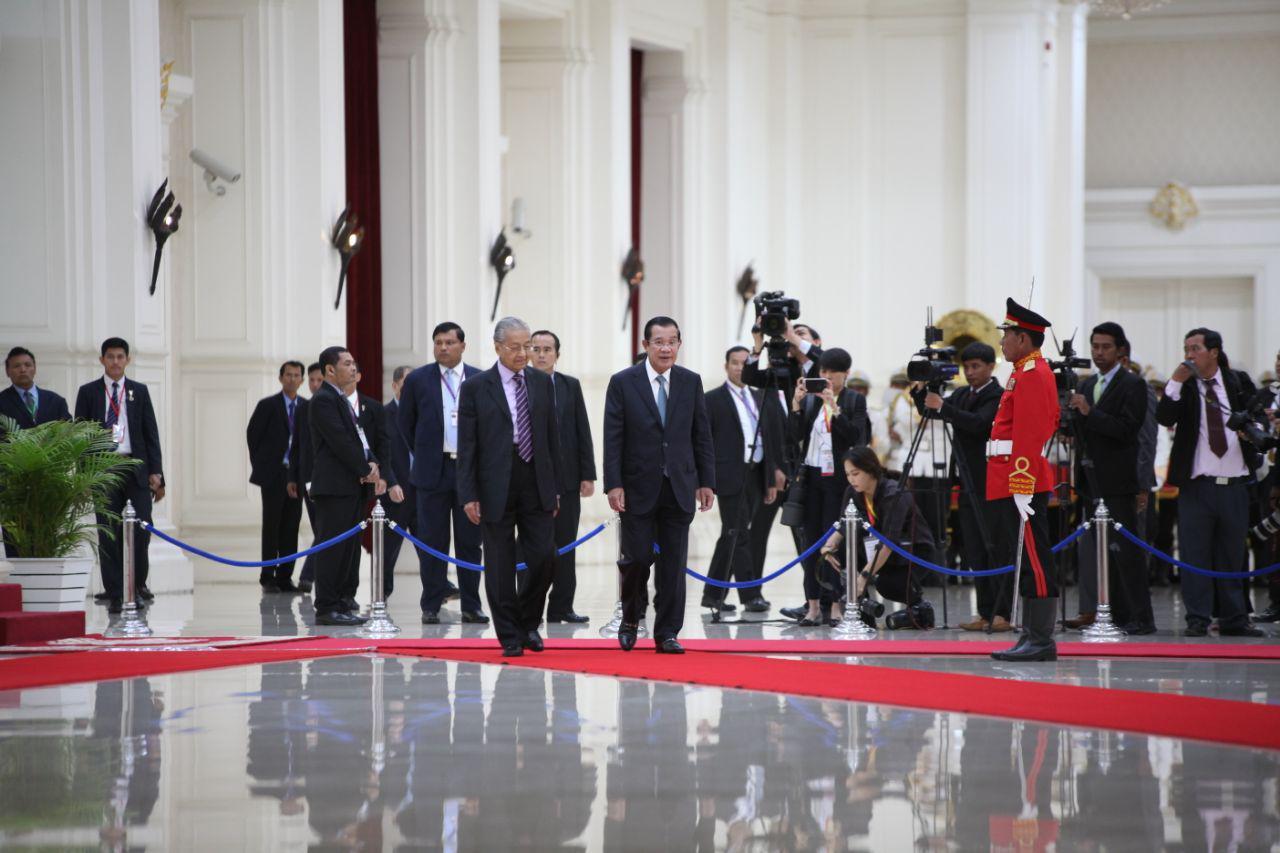 Both leaders agreed that Timor-Leste should become the 11th ASEAN Member States.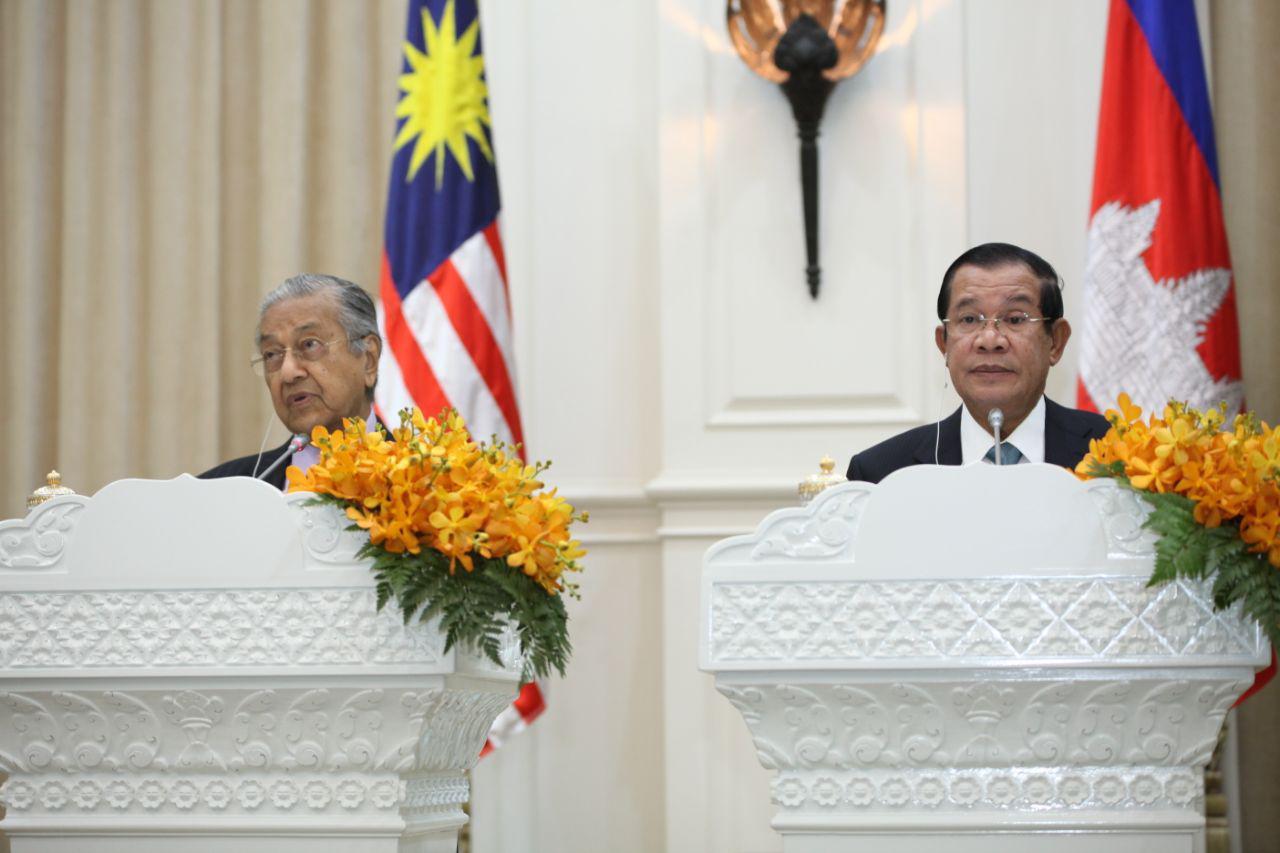 After the meeting, they presided over the signing ceremony of two documents, include (1) Agreement on the Elimination of Double Taxation with Respect to Taxes on Income and the Prevention of Tax Evasion and Avoidance between the Kingdom of Cambodia and Malaysia, signed by H.E. Mr. Saifuddin Abdullah, Minister of Foreign Affairs of Malaysia, and H.E. Dr. Aun Porn Moniroth, Deputy Prime Minister, Minister of Economy and Finance of Cambodia; and (2) Memorandum of Understanding on Cooperation in the Field of Tourism between the Kingdom of Cambodia and Malaysia, signed by Minister of Foreign Affairs of Malaysia and H.E. Mr. Thong Khon, Minister of Tourism of Cambodia.
Both also chaired the joint press conference on the result of the meeting.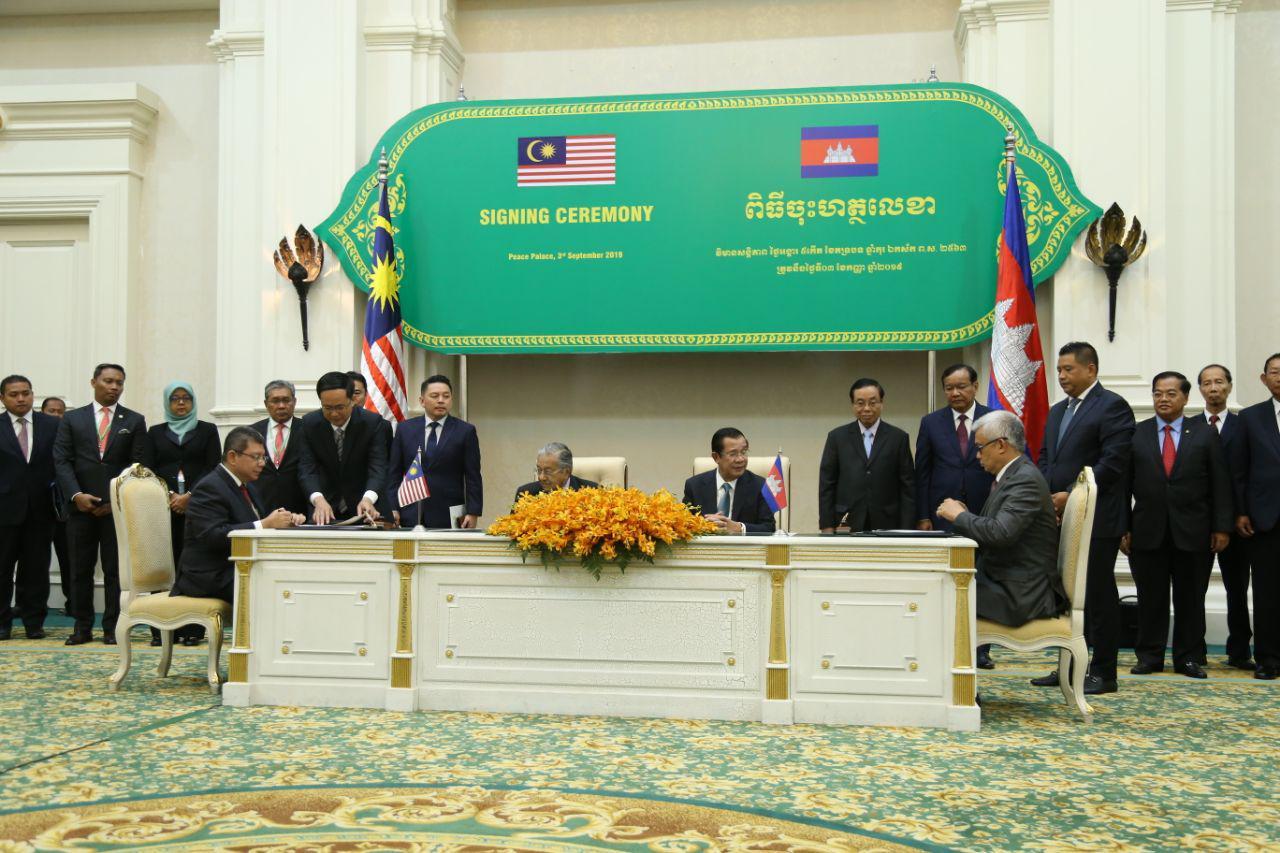 Dr. Siti Hasmah Mohamad Ali, wife of Malaysian Prime Minister Mahathir Mohamad, also commended the achievement of the Cambodian Red Cross (CRC)'s humanitarian activities; and praised Cambodia's rapid development under the roof of peace, stability, solidarity, and independence.
The commendation and praise were conveyed at a courtesy call on Samdech Kittipritbandit Bun Rany Hun Sen, head of CRC, at the CRC headquarter in Phnom Penh on 3 September 2019.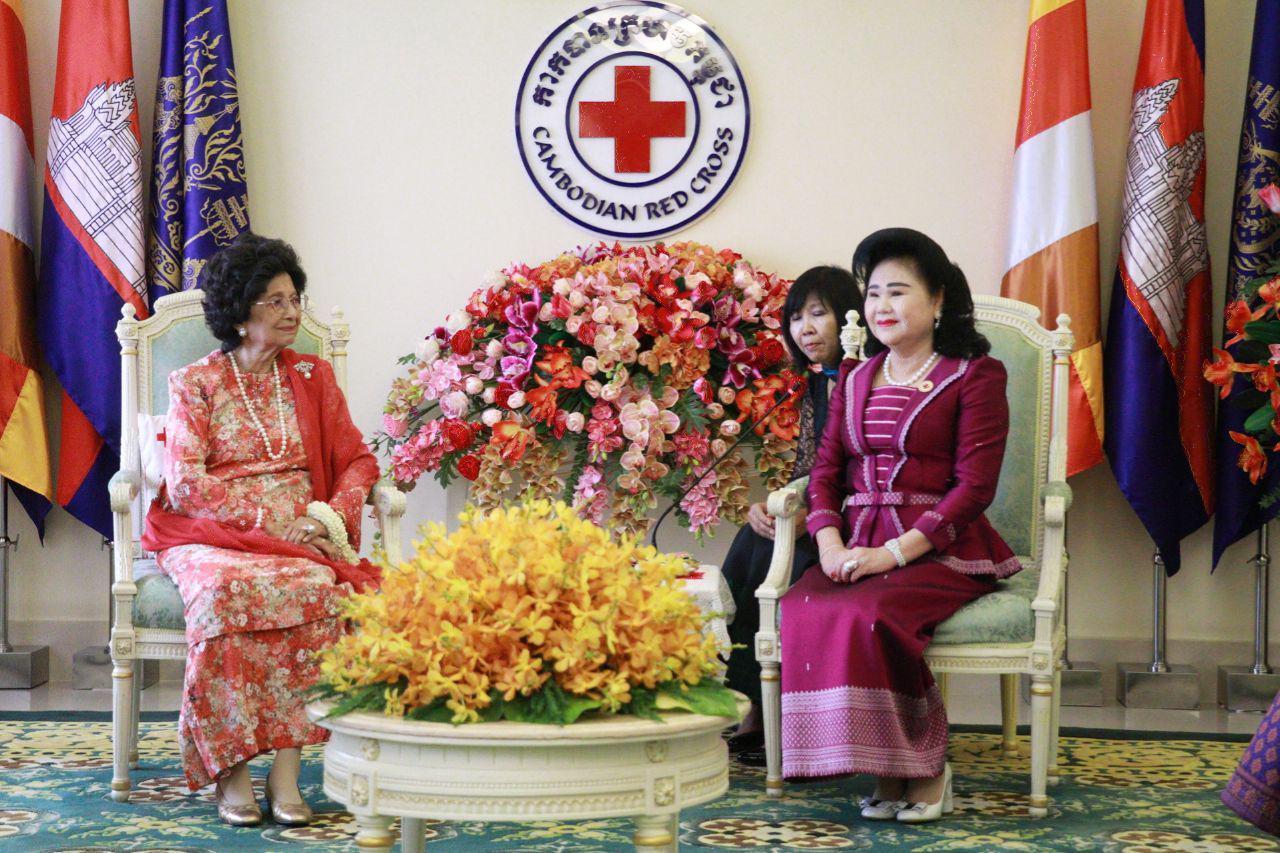 At 11 a.m on 3 September, Dr. Mahathir also paid a courtesy call on Samdech Say Chhum, acting head of state and the Senate.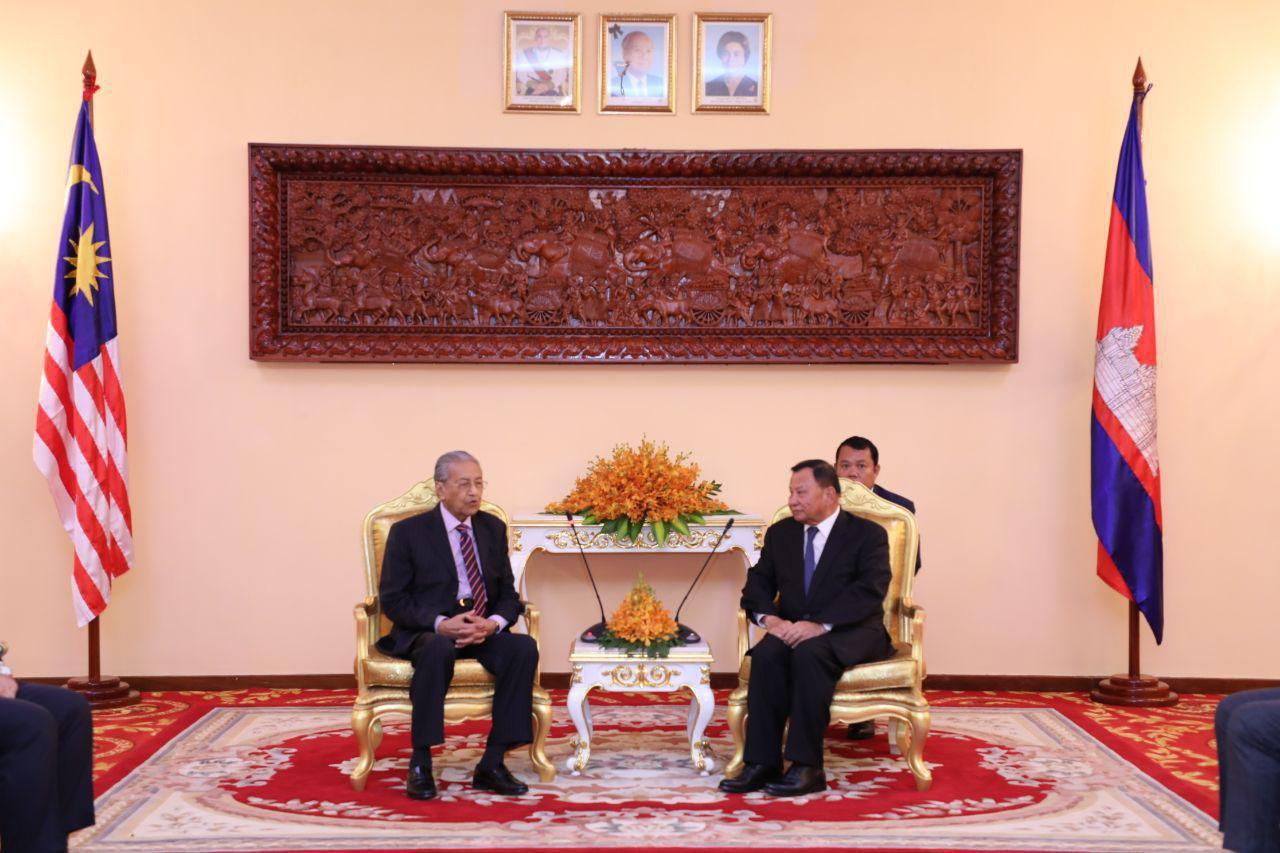 The acting head of state hoped that the Malaysian premier's visit would further strengthen and deepen the excellent bonds of friendship and close cooperation between Cambodia and Malaysia.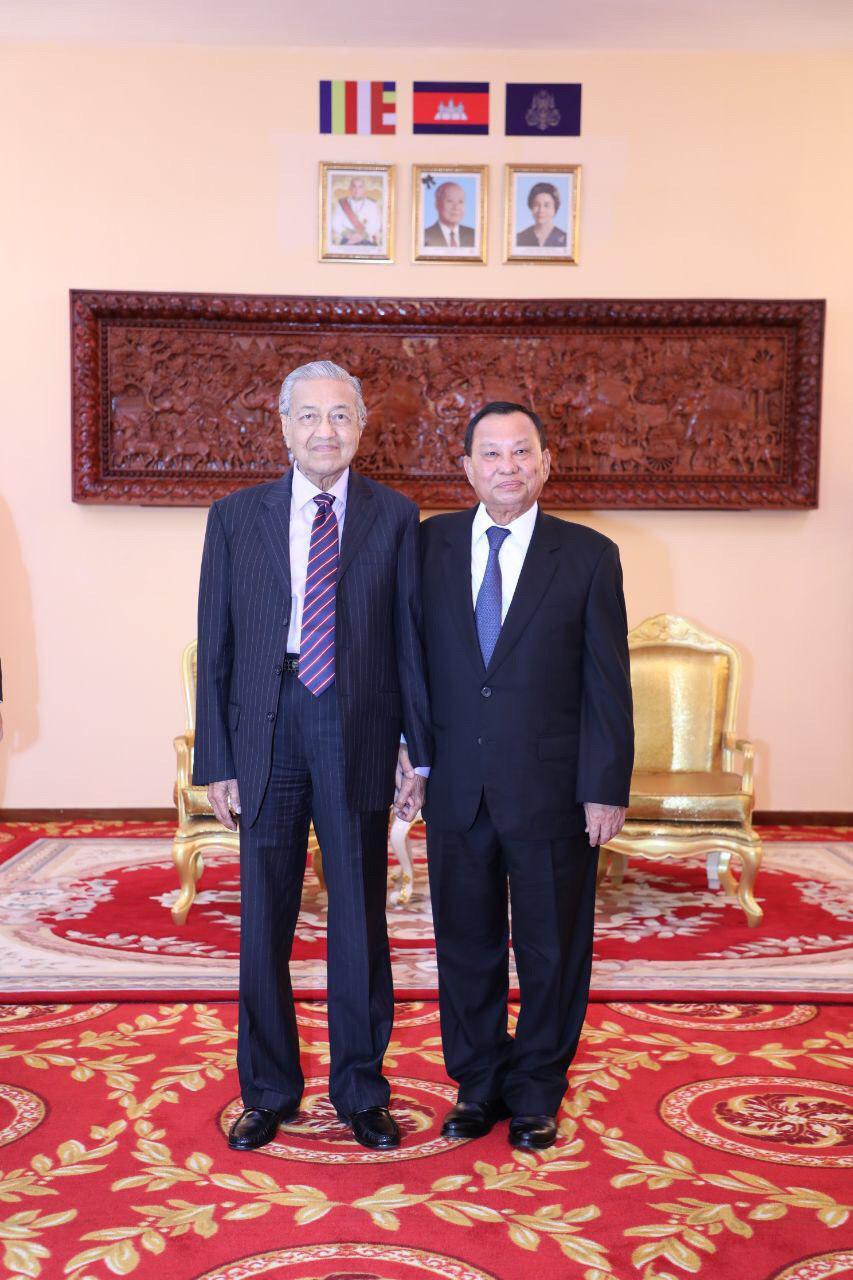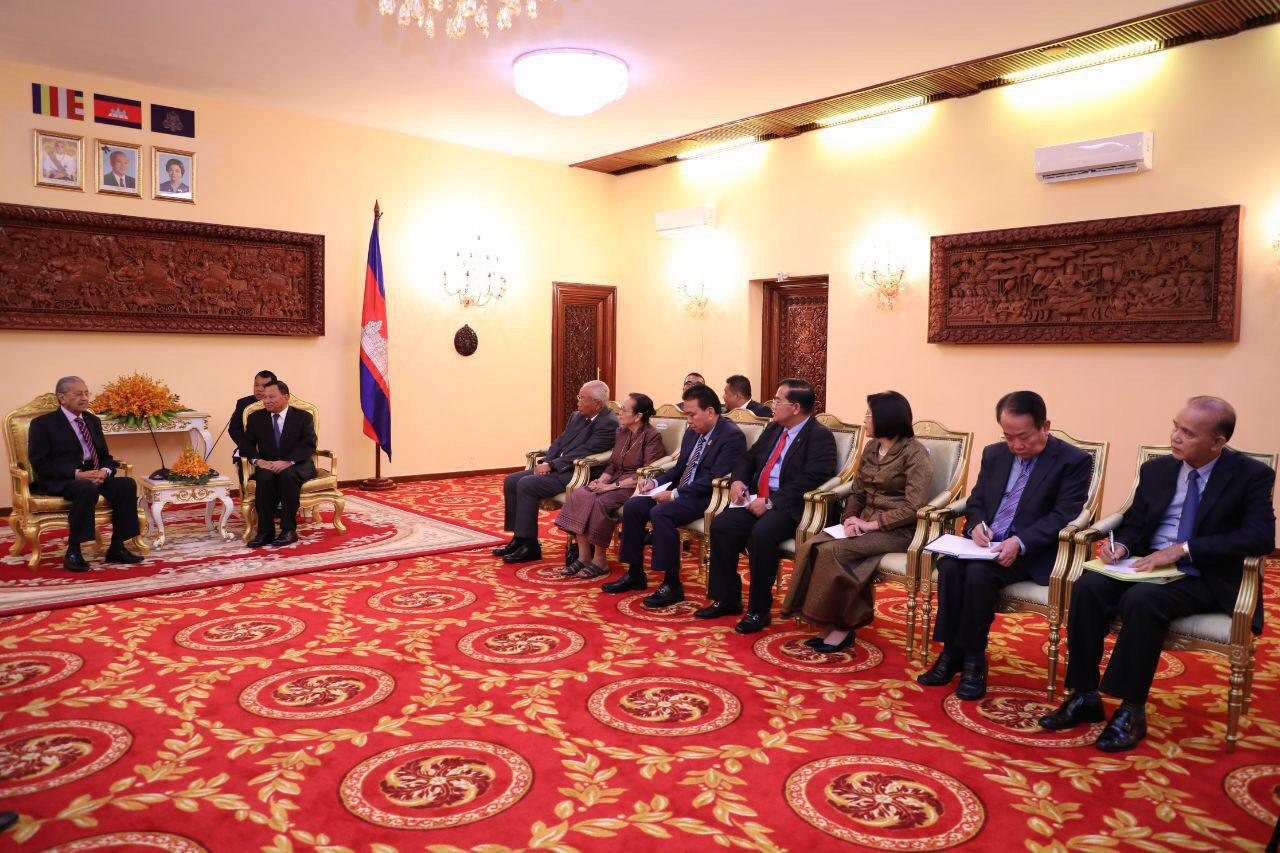 In the evening of 3 September, Dr. Mahathir and spouse attended an official welcoming dinner hosted by Prime Minister Hun Sen and spouse.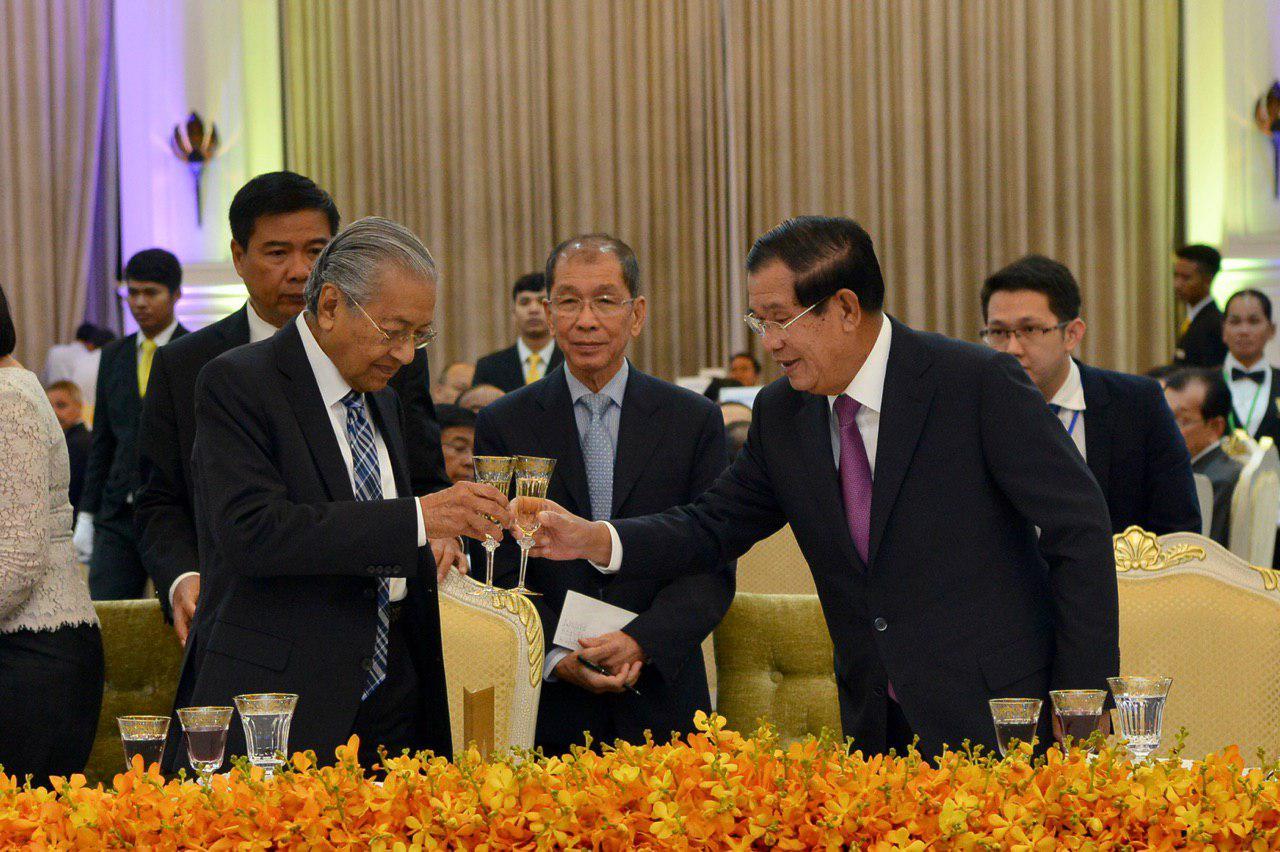 In the morning of 4 September, Dr. Mahathir departed Phnom Penh at 9:20 a.m.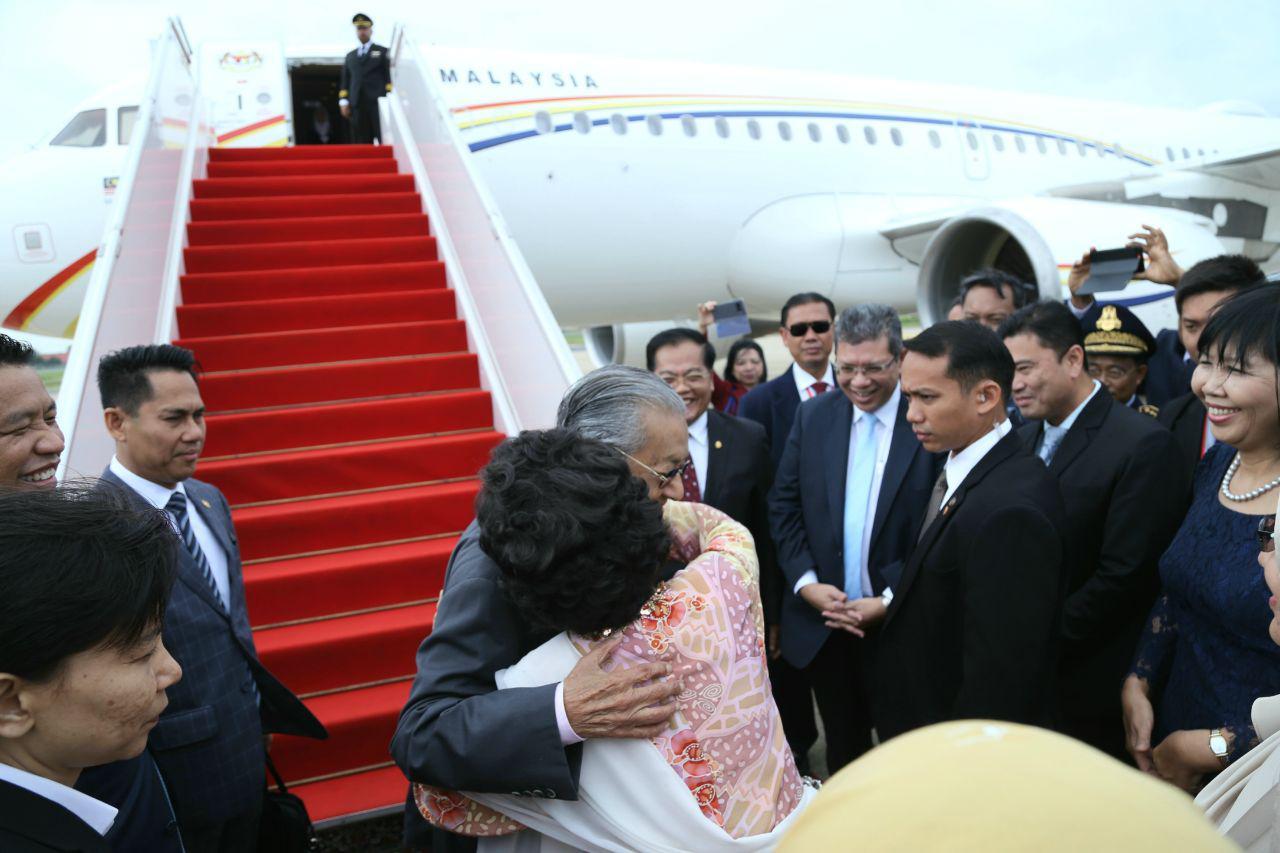 Dr. Mahathir is heading for official visit to Russia, at the invitation of President Putin. The premier's spouse is not accompanying him. She is on a separate flight to Malaysia, according to a senior government official.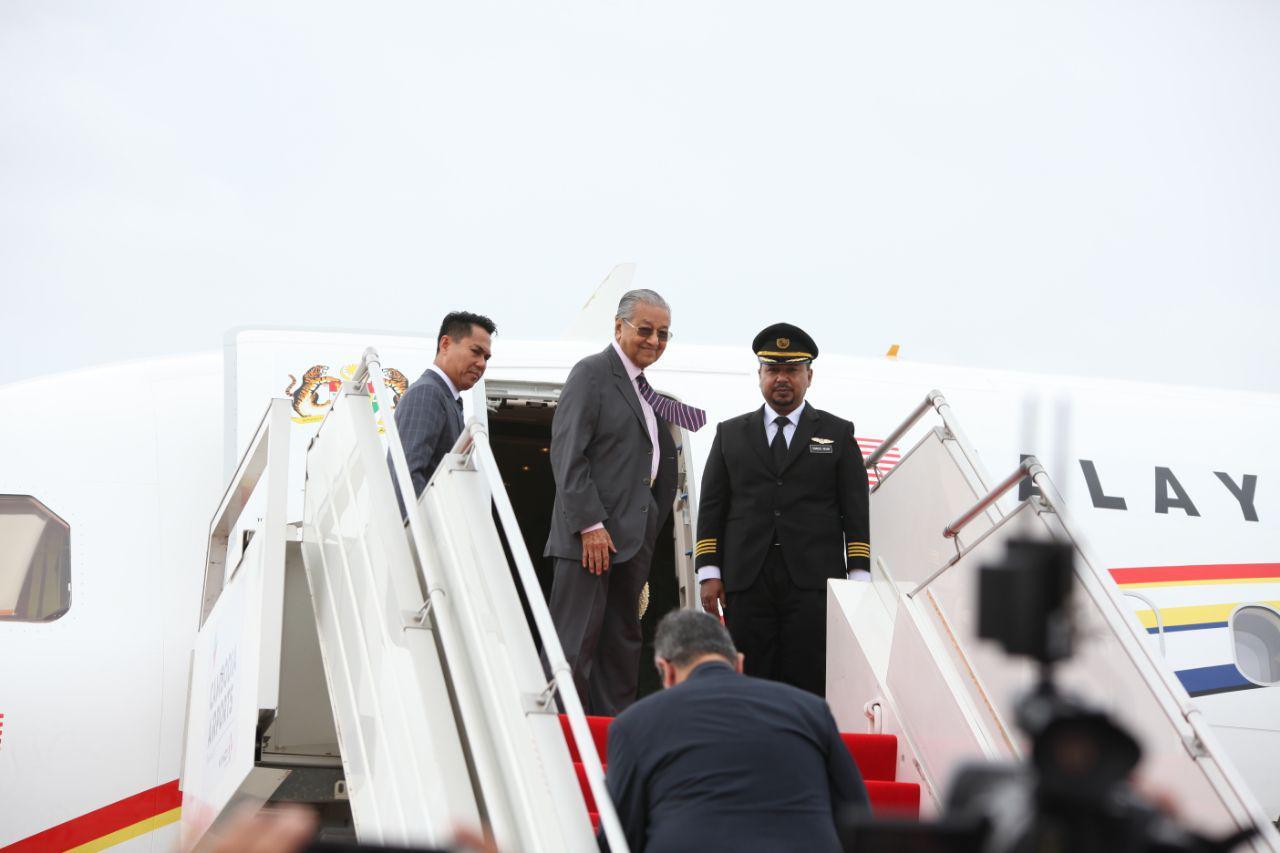 Cambodia and Malaysia established diplomatic relations on 31 August 1957. During Cambodia's wartime from 1969 to 1975, the two countries maintained their diplomatic ties at the level of the Chargé d'Affaires in Beijing. Cambodia and Malaysia re-established diplomatic ties on 19 December 1991.
Trade volume between the two countries has grown significantly over the past few years. According to the report of the General Department of Customs and Excise of Cambodia, in 2017, the trade volume of the two countries reached over USD 411 million, in which Cambodia exported to Malaysia USD 148 million and imported back nearly USD 464 million.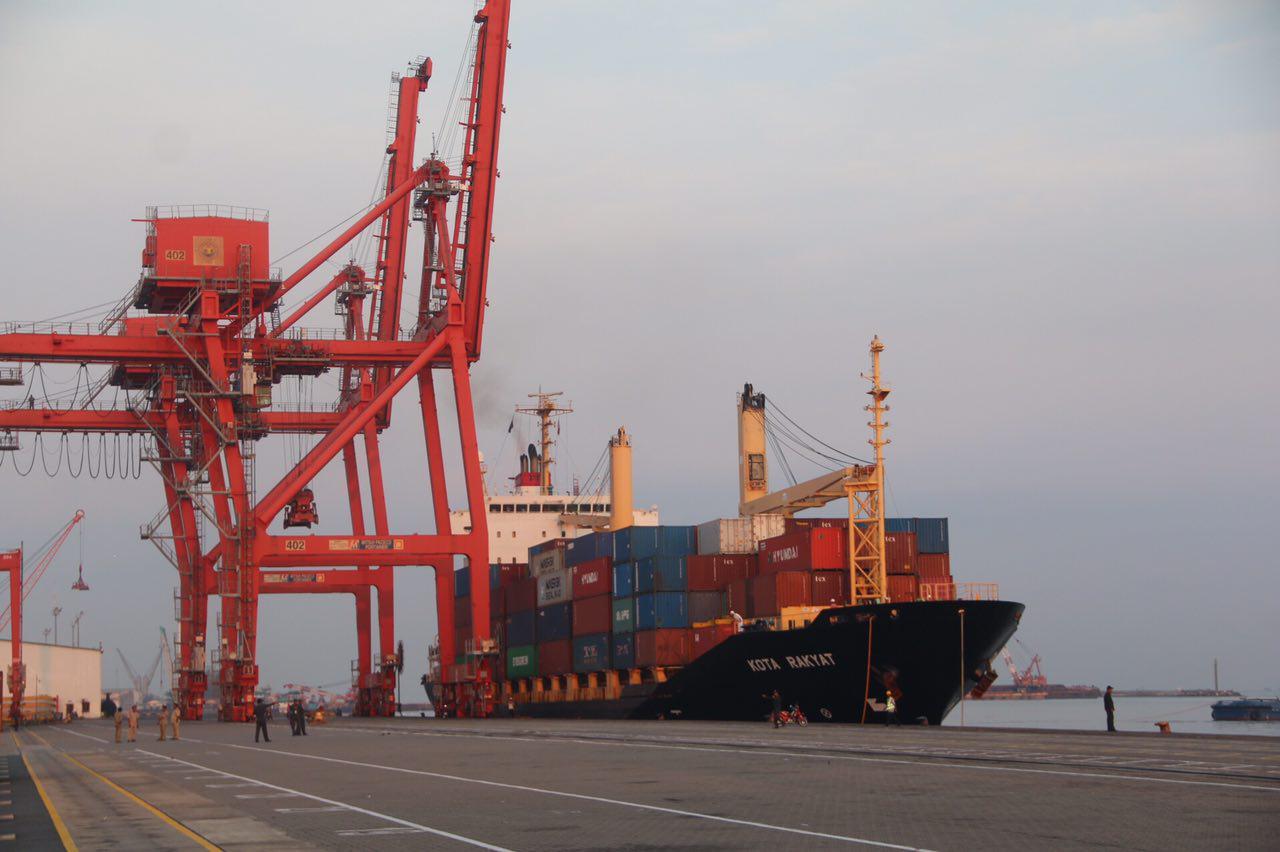 In 2018, the total trade volume reached over $ 474 million. Cambodia exported to Malaysia over USD 130 million and imported over USD 344 million. In the first six months of 2019, the trade volume was USD 400 million, of which Cambodia's export to Malaysia was worth of USD 60 million.
=FRESH NEWS