Phnom Penh (FN), Oct. 20 –US Ambassador to Cambodia Patrick Murphy expressed his satisfaction and honour in presenting credentials to King Norodom Sihamoni, according to his tweet dated Saturday.
"After presenting credentials to King Norodom Sihamoni, I will look forward
to meeting with members of the Royal Government of Cambodia and
discussing efforts to strengthen ties between our two great countries," the Ambassador wrote.
Ambassador Patrick Murphy will elevate Cambodia-US relations, the ruling Cambodian People's Party spokesperson Sok Eysan stated in early August, a week after Murphy's nomination has been approved by the US Senate on 02 August 2019.
Government spokesperson Phay Siphan, on 23 September 2019, also sent a message to welcome the arrival of the new US Ambassador to Cambodia Patrick Murphy.
"The presence [of the ambassador] presents the cooperation of Cambodia-US based on the principle of mutual respect and common sovereignty," Siphan wrote on Facebook.
He added that the Royal Government firmly commits to maintain good relation between Cambodia-US. The two countries' historic friendship and cooperation remain active in the areas of demining, education, agriculture, cultural heritage, and counter terrorism.
"The fruitful mission of the new ambassador is the ultimate desire of the Cambodian people and the government," the spokesperson said.
It is worth noting that Murphy has visited Cambodia several times while serving as Assistant Commissioner for East Asian and Pacific Affairs.
Murphy is serving as Deputy Assistant Secretary of State for Southeast Asia and is a career member of the Senior Foreign Service. He was previously Deputy Chief of Mission and Chargé d'affaires in Thailand (2013-2016) and Lesotho (2006-2008) respectively; and also served as Acting Special Representative and Policy Coordinator for Burma from 2012 to 2013.
=FRESH NEWS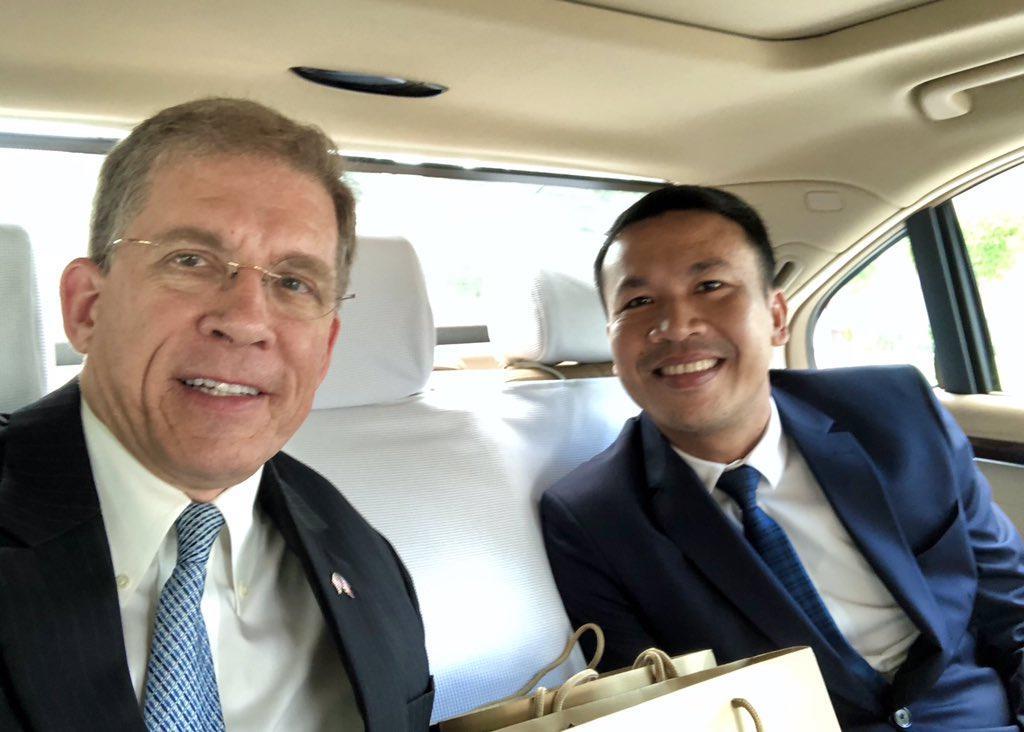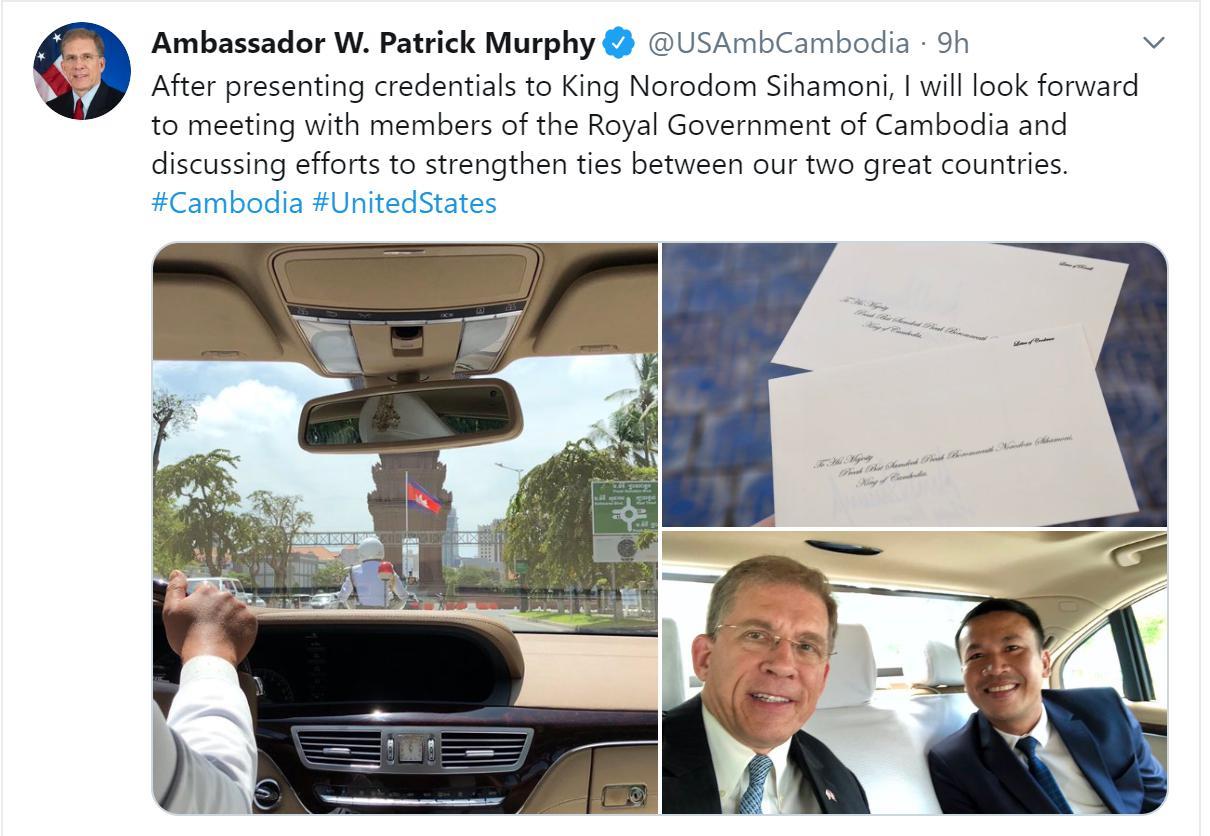 This is my first visit to the Royal Palace as U.S. Ambassador to #Cambodia! pic.twitter.com/99KUknRZIt

— Ambassador W. Patrick Murphy (@USAmbCambodia) October 19, 2019