PHNOM PENH, Sept. 23 (FN) — All Galaxy Note7 users in Cambodia who have participated in the replacement program held from the 12th to 24th September are invited to pick up the new Galaxy Note7 at Diamond Island, Building L on 28th and 29th September 2016 from 9am to 7pm. This pick up date is earlier than our original plan because we did our best to bring stock before coming holiday so that our valued customers can enjoy the holiday.
Consumers will also be provided a 64GB memory card free of charge during the replacement. In order to facilitate a smooth and quick replacement exercise, Samsung encourages all users to back up their data prior to coming for the exchange on the mentioned dates.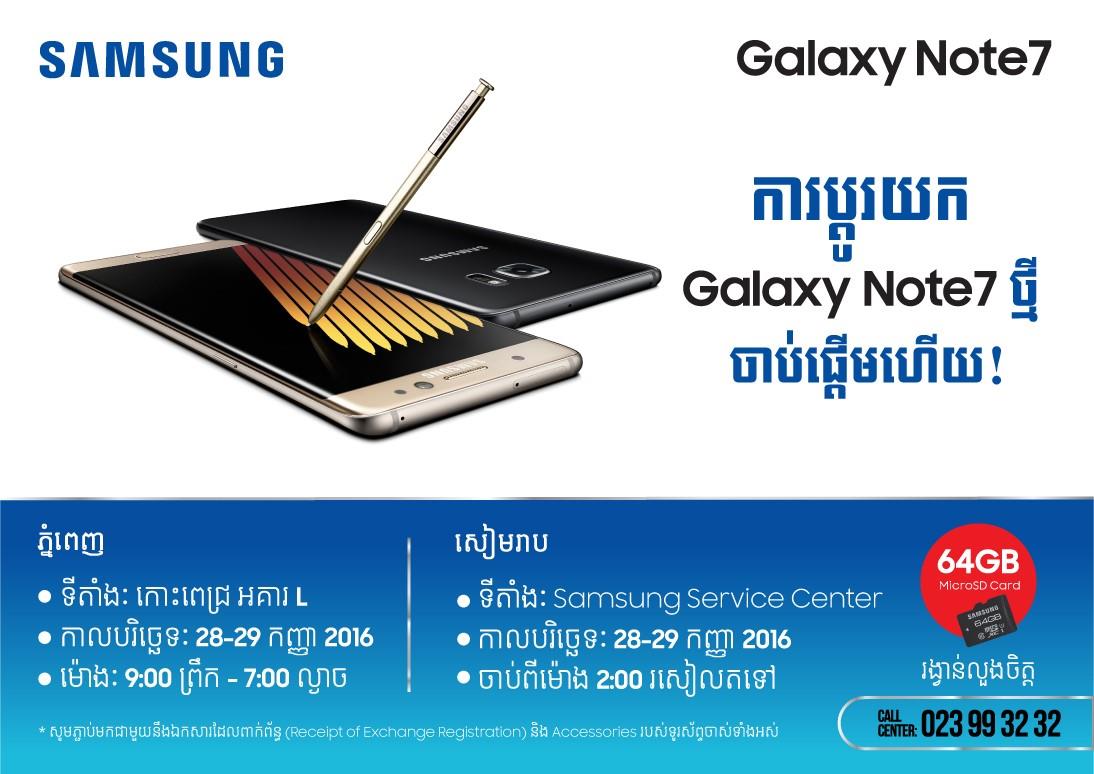 To help users to identify their new Samsung galaxy Note 7 device easily, Samsung has introduced a new green battery icon which will be visible on: 1) the Status Bar; 2) the Always On Display screen; and 3) the Power Off prompt screen, which can be accessed by long-pressing of the power key.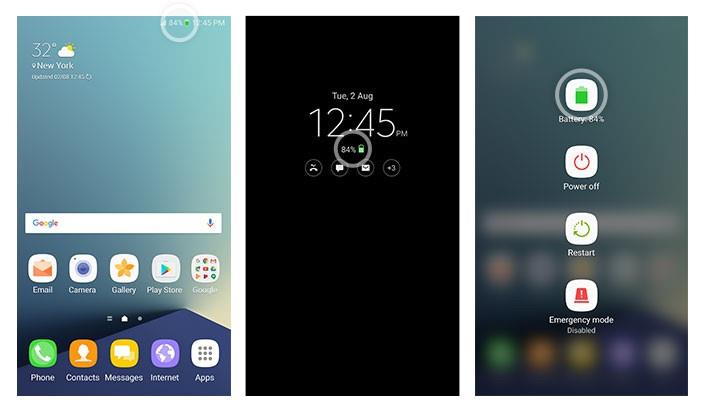 We thank you for your patience and are rest assured that Samsung is committed to our valued customers, where the safety and ongoing customer experience is our absolute top priority.