JERUSALEM, Nov 7 (Reuters) - Prime Minister Benjamin Netanyahu said Israel would consider "tactical little pauses" in Gaza fighting to facilitate the entry of aid or the exit of hostages, but again rejected calls for a general ceasefire despite growing international pressure.
Speaking in a U.S. television interview, Netanyahu, whose country has vowed to destroy Gaza's Hamas rulers, said he thought Israel would need security responsibility over the Palestinian enclave for an "indefinite period" after the war.
Asked about the potential for humanitarian pauses in fighting, an idea supported by Israel's top ally the United States, Netanyahu said a general ceasefire would hamper his country's war effort.
"As far as tactical little pauses - an hour here, an hour there - we've had them before. I suppose we'll check the circumstances in order to enable goods, humanitarian goods to come in, or our hostages, individual hostages, to leave," Netanyahu told ABC News on Monday.
"But I don't think there's going to be a general ceasefire."
Both Israel and the Hamas militants who control Gaza have rebuffed mounting international pressure for a ceasefire. Israel says hostages taken by Hamas during its rampage in southern Israel on Oct. 7 should be released first. Hamas says it will not free them nor stop fighting while Gaza is under assault.
Since the attack in which Hamas killed 1,400 people in Israel and seized more than 240 hostages, Israel has struck Gaza from the air, imposed a siege and launched a ground assault, stirring global alarm at humanitarian conditions in the enclave.
The health ministry in the Hamas-controlled enclave said at least 10,022 Palestinians have since been killed, including 4,104 children.
International organizations have said hospitals cannot cope with the wounded and food and clean water are running out with aid deliveries nowhere near enough.
"We need an immediate humanitarian ceasefire. It's been 30 days. Enough is enough. This must stop now," said a statement from the heads of several United Nations bodies on Monday, including U.N. High Commissioner for Human Rights Volker Turk, World Health Organization head Tedros Adhanom Ghebreyesus and U.N. aid chief Martin Griffiths.
Washington has been pushing hard to arrange pauses in the conflict to allow aid to enter. But it has argued, like Israel, that Hamas would take advantage of a full ceasefire to regroup.
U.S. President Joe Biden discussed such pauses and possible hostage releases in a phone call with Netanyahu on Monday, reiterating his support for Israel while emphasising that it must protect civilians, the White House said.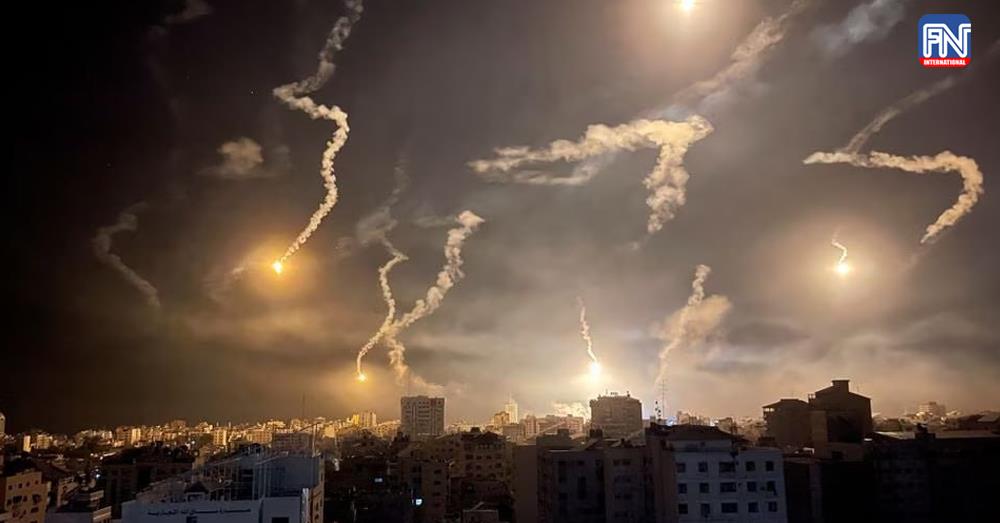 Photo from Reuters