SHANGHAI, Nov. 7 (SCMP) - Vice-Premier He Lifeng will visit the US later this week in yet another sign of improving bilateral relations that comes as senior US officials and business delegates are taking an optimistic outlook on cooperation at a key import exhibition in Shanghai.
In particular, the American visitors are putting extra emphasis on cooperation in agricultural technology, as Beijing's unprecedented push for food self-sufficiency is creating more trade opportunities in that sector.
He, who is tasked with overseeing economic and trade dialogues with the US, will begin his five-day visit to the US on Wednesday "at the invitation of US Treasury Secretary Janet Yellen", the Ministry of Foreign Affairs said on Monday.
The visit comes amid ramped-up engagements between the world's two largest economies, as Beijing and Washington are looking for ways to manage conflicts and move toward a possible summit between President Xi Jinping and his US counterpart, Joe Biden, when the US hosts the Asia-Pacific Economic Cooperation conference that starts this weekend.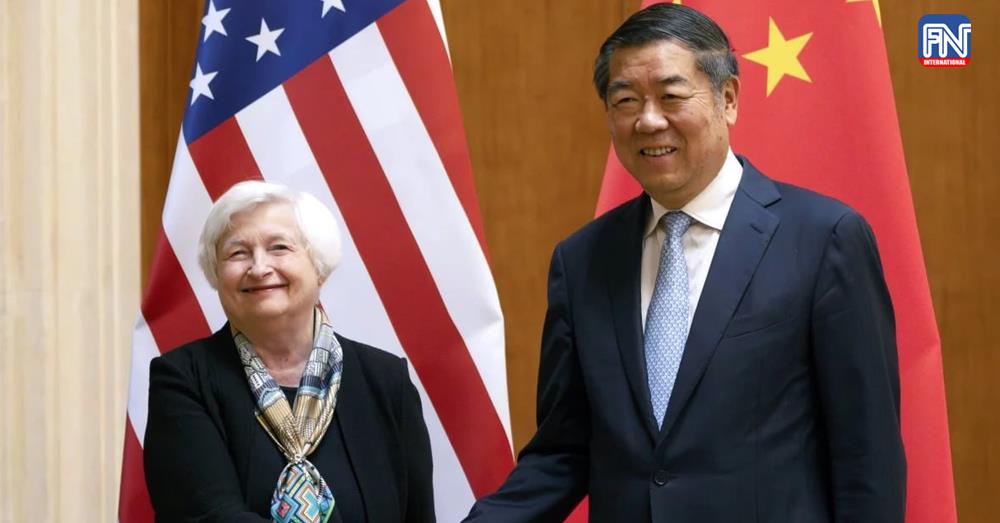 Photo from AP