LONDON, Nov 21 (AFP) - South Korean President Yoon Suk Yeol and First Lady Kim Keon Hee begin a three-day trip to the UK on Tuesday (Nov 21), with King Charles III hosting his first state visitors since his coronation.
Yoon will receive the full red carpet treatment, attending a state banquet at Buckingham Palace and lunching with the king and his wife, Queen Camilla.
But it will also be about business, with Yoon and Prime Minister Rishi Sunak set to agree on deepening cooperation and launch negotiations on an upgraded free-trade deal.
"Trade and investment is expected to be a key focus of the visit, with ... trade secretaries from both countries preparing to sign an agreement to launch the negotiations for an upgraded modern, world-leading Free Trade Agreement (FTA) on Wednesday," said Downing Street.
The UK government is keen to strike new deals with countries around the world following its departure from the European Union, particularly with fast-growing economies in the Indo-Pacific region.
President Yoon will address parliament in a visit that his office says is a "sign that London considers Seoul a key partner in global cooperation and the Indo-Pacific region".
Yoon will deliver the speech, expected to be in English, on bilateral ties between the two countries and how to boost the relationship going forward, according to South Korean media.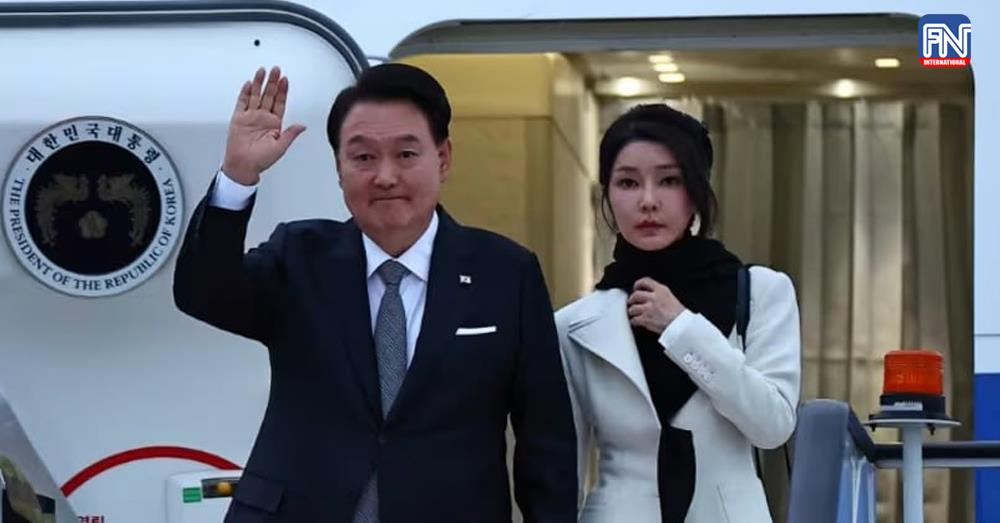 Photo from AFP