UNITED NATIONS, Oct 2 (AFP) - The United Nations Security Council on Monday approved a Kenyan-led mission aiming to bring stability to Haiti, a year after leaders in the violence-ravaged Caribbean nation first pleaded for help.
The Western Hemisphere's poorest nation has been in freefall, with armed gangs taking over parts of the country and unleashing brutal violence, and the economy and public health system also in tatters.
Haitian Prime Minister Ariel Henry and UN Secretary-General Antonio Guterres have been calling since late 2022 for international support to back the fledgling police force, but much of the global community had been jaded by the failure of earlier interventions in Haiti.
Monday's resolution passed with 13 votes in favor, with China and Russia abstaining. It was hailed by Haitian foreign minister Jean Victor Geneus as bringing a "glimmer of hope for people who have been suffering the consequences of a difficult political, socio-economic, security and humanitarian situation for too long."
A breakthrough in plans for the force came in July, when Kenya volunteered to lead the force and send 1,000 personnel.
The resolution calls for the deployment of a "multinational security support mission" — not officially a UN force — with a "lead country" coordinating with the Haitian government.
The mission is initially approved for one year, with a review after nine months.
The force aims to provide "operational support to the Haitian National Police, including building its capacity through the planning and conduct of joint security support operations," the resolution says.
The mission will also aim to create conditions to hold elections, which have not taken place in Haiti since 2016.
Guterres in a recent report said that the security situation in Haiti has only grown worse, with the gang members both more numerous and better armed than the police.
Nearly 2,800 homicides were recorded in Haiti between October 2022 and June 2023, with 80 minors among the dead, the UN report said.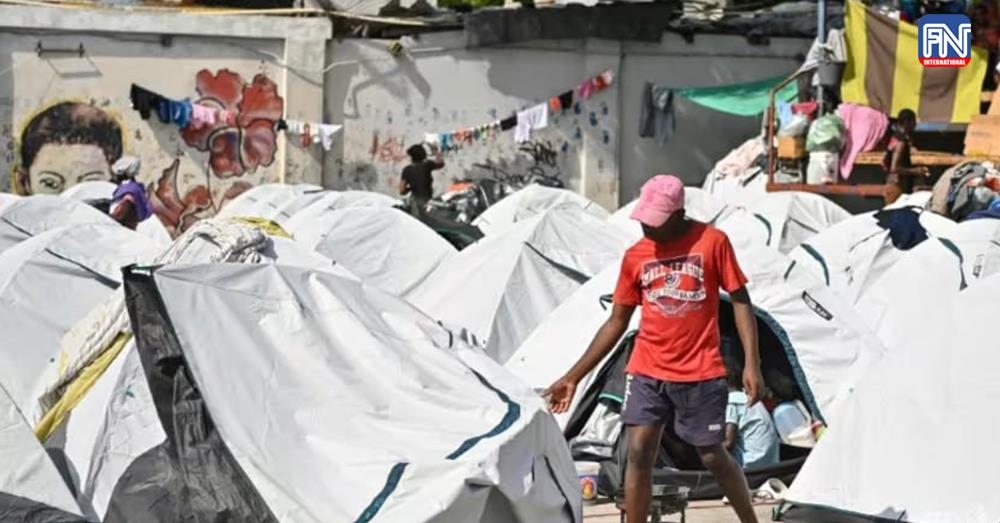 Photo AFP