UN, Nov. 7 (TASS) – The United Nations Security Council will gather on November 9 for an open session on the Middle East conflict settlement, Lana Zaki Nusseibeh, the United Arab Emirates Ambassador and Permanent Representative to the United Nations, said.
According to her, China, which holds the rotating chair in the UN Security Council this month, intends organizing regularly both formal and informal UNSC sessions regarding the humanitarian catastrophe in the Gaza Strip.
Lana Zaki Nusseibeh also stated that all 15 members of the UN Security Council participate in consultations on the Middle East conflict settlement document that was proposed by the organization's ten non-permanent member states.
Last month, the UN Security Council failed to adopt any of the four draft resolutions on the Palestinian-Israeli conflict. The ten non-permanent members of the UN Security Council drafted their own document, which is expected to incorporate provisions from previous draft resolutions.
Tensions flared up again in the Middle East on October 7 when militants from the Gaza Strip-based Palestinian radical group Hamas staged a surprise incursion into Israeli territory from Gaza. Hamas described its attack as a response to the aggressive actions of Israeli authorities against the Al-Aqsa Mosque on the Temple Mount in Jerusalem's Old City.
In response, Israel has announced a total blockade of the Gaza Strip, home to 2.3 million Palestinians, and begun delivering air strikes on the enclave and certain parts of Lebanon and Syria. Clashes are underway in the West Bank as well.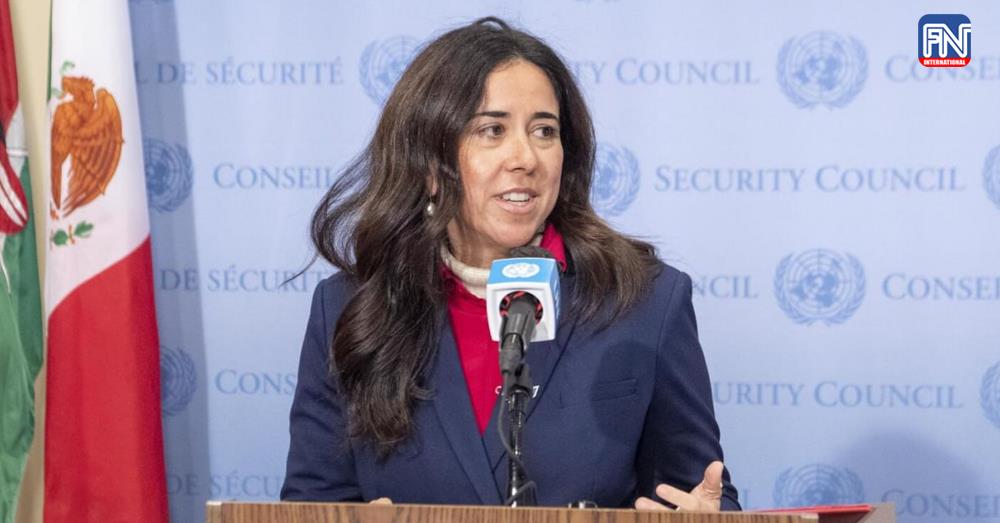 Photo from AP News