TOKYO, Nov. 7 (TASS) - Foreign ministers of the Group of Seven countries kicked off two days of meetings in Tokyo on Tuesday, with the focus expected to be on the Israeli-Palestinian conflict and the situation in Ukraine.
"Amid an increasingly complex international environment, close dialogue among G7 members is more important than ever," Japanese Foreign Minister Yoko Kamikawa said at the opening of the meeting.
The meeting of G7 foreign ministers opened with a working dinner, while the main events of the agenda are set to take place on November 8.
Earlier in Tokyo, US Secretary of State Antony Blinken expressed confidence ahead of the talks that the meeting will show G7 unity in light of the crisis in the Middle East.
Japanese Foreign Minister Yoko Kamikawa, who is presiding over the G7 events, recently returned from a Middle East trip, which took her to Israel, Palestine and Jordan where she met her counterparts. She told the Israeli counterpart, Eli Cohen, there is a need for a humanitarian pause, and told Palestinian Foreign Minister Riyad al-Maliki about plans to allocate an additional $65 million to help the people of the Gaza Strip. In all of her meetings, the Japanese minister set forth Japan's position on the conflict, which includes condemnation of the recent "terrorist attacks" by Hamas and a call on all sides to act in accordance with international law.
The situation in the Middle East sharply escalated following an incursion of Hamas militants from the Gaza Strip into Israel on October 7. Hamas regards the attack as a response to Israeli actions against the Al-Aqsa Mosque on Jerusalem's Temple Mount. Israel has declared a complete siege of the Gaza Strip and has started delivering strikes on that area and parts of Lebanon and Syria. Clashes are also taking place in the West Bank.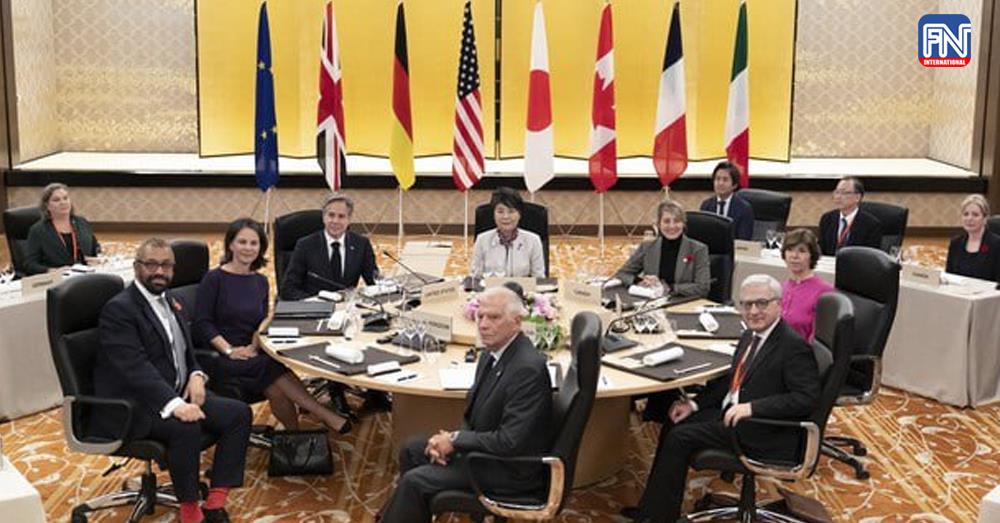 Photo from AP