SEOUL, Nov 9 (AFP) - US Secretary of State Antony Blinken is visiting key regional ally South Korea on Thursday (Nov 9) for talks set to focus on security, as North Korea ramps up military cooperation with Russia.
Blinken arrived in Seoul late Wednesday after the G7 foreign ministers' meeting in Tokyo and a whirlwind tour of the Middle East, on his first visit to South Korea since President Yoon Suk Yeol took office last year.
The top US diplomat is set to hold talks with South Korean counterpart Park Jin and is expected to pay a courtesy call to Yoon.
The security implications of growing Moscow-Pyongyang military cooperation will likely top the agenda, US officials have said.
Kim Jong Un and Vladimir Putin held a September summit in Russia's far east, a meeting that was soon followed by repeated arms transfers, with Seoul saying Pyongyang had sent 1 million artillery rounds to further Moscow's war in Ukraine in exchange for satellite technology know-how.
"We're deeply concerned about what Russia is providing Pyongyang in return for the weapons and munitions that it's getting," Blinken said in Tokyo.
Russia and North Korea, historic allies, are both under a raft of global sanctions - Moscow for its invasion of Ukraine, and Pyongyang for its testing of nuclear weapons.
North Korea is also eager to put a military spy satellite into orbit, having failed twice so far this year, with preparations for another attempt in the final stages, and success more likely after Moscow's help, Seoul has said.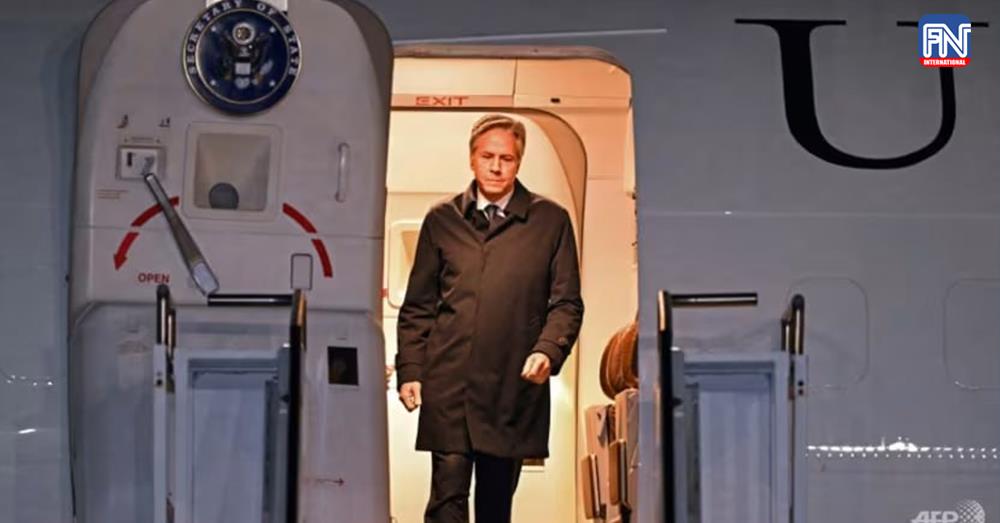 Photo from AFP