MOSCOW, Nov 9 (Reuters) - President Vladimir Putin on Wednesday (Nov 8) lauded what he described as important "high-tech" Russian military cooperation with China at a meeting in Moscow with a top Chinese general who is a close ally of President Xi Jinping.
China and Russia declared a "no limits" partnership in February 2022 when Putin visited Beijing just days before he sent tens of thousands of troops into Ukraine, triggering the deadliest land war in Europe since World War II.
Receiving General Zhang Youxia, vice chairman of China's Central Military Commission, and Russian Defence Minister Sergei Shoigu, Putin sent his best wishes to Xi, saying the two leaders had developed a good friendship and working relations.
"Russia and China are not building any military alliances along the lines of the Cold War," Putin told Zhang at his Novo-Ogaryovo residence outside Moscow, adding that the Russian-Chinese relationship was a stabilising force for the world.
The United States casts China as its biggest competitor and Russia as its biggest nation-state threat while US President Joe Biden argues that this century will be defined by an existential contest between democracies and autocracies.
Putin, who heads the world's biggest nuclear power, said military cooperation between Moscow and Beijing was increasing and focused on high-tech areas that would ensure strategic security.
"Of course, our cooperation, our contacts in the military and military-technical sphere are also becoming increasingly important, as for military-technical cooperation, here, of course, our work in high-tech spheres comes first," Putin said.
"I mean space, including high-orbit groupings, I also mean modern and promising weapons which will certainly ensure the strategic security of both Russia and the People's Republic of China."
A bipartisan panel appointed by the US Congress said last month that Washington must prepare for possible simultaneous wars with Moscow and Beijing by expanding its conventional forces, strengthening alliances and enhancing its nuclear weapons modernisation programme.
Putin accused the US of stoking tensions in Asia by trying to form military alliances, a reference to the "AUKUS" security alliance of the US, Australia and Britain.
"We see all this, and together with our friends, including, first of all, from the People's Republic of China, we react to it calmly, carefully, and strengthen our defence capability, including through joint naval and air exercises," Putin said.
Zhang told Putin through a translator that China respected Russia for its ability to withstand what the West casts as its most stringent sanctions ever imposed on a major economy.
"The Russian Federation, under your leadership, stubbornly stands in the face of Western sanctions, which shows that no difficulty bends you and Russia," Zhang said. "For this, the Chinese side expresses respect to you."
Zhang said that his delegation had come in order to implement important agreements and further strengthen bilateral military cooperation.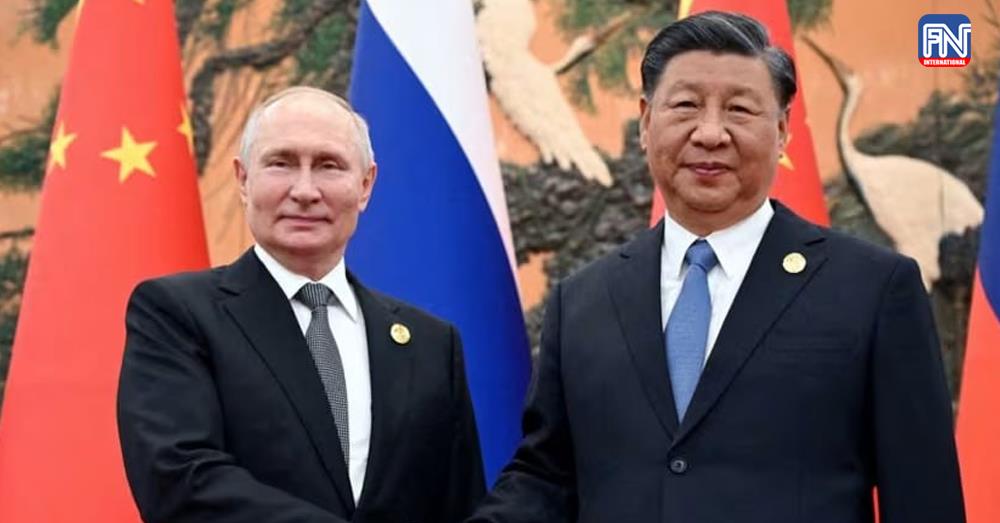 Photo from Reuters