TOKYO, Nov 9 Reuters) - A faster resolution to the fighting in Gaza could help limit civilian strife that might spur people to join the ranks of Palestinian militants, US President Joe Biden's top military adviser said.
General Charles Q Brown, chairman of the Joint Chiefs of Staff, said Israel's stated aim for its military campaign in Gaza - the complete destruction of the Hamas militant group that runs the territory - was "a pretty large order".
But he also said Israel was focused on targeting the senior leadership of Hamas, which might be achieved more quickly.
"I think the longer this goes, the harder it can become," Brown told reporters before arriving in Japan on Thursday (Nov 9), in his first detailed remarks on the month-old conflict.
Israel launched a ground and air offensive against Hamas in the Gaza Strip after gunmen crossed from the small enclave into southern Israel on Oct 7, killing 1,400 people and taking about 240 others hostage.
Palestinian officials said 10,569 Gaza residents had been killed as of Wednesday, about 40 per cent of them children, and humanitarian problems are mounting.
United Nations Secretary-General Antonio Guterres said on Wednesday the number of civilians killed in Gaza showed there was something "clearly wrong" with Israel's military operations.
Brown, who took over as the US military's top officer just over a month ago, expressed confidence that Israel was abiding by the laws of war in Gaza.
He also said there was room for Israel's military to improve in its public explanations about its conduct, and that he had raised this with his Israeli counterpart.
"There's room for improvement based on what we're seeing," Brown said. "What I've talked to him about is how do we demonstrate - not only with the videos but also as they talk about the strikes - why they're striking in some locations, provide more context to the strike."
Asked whether he was concerned a high Palestinian civilian death toll could push people to join the ranks of the militants, Brown said: "Yes, very much so. And I think that's something we have to pay attention to."
"That's why when we talk about time - the faster you can get to a point where you stop the hostilities, you have less strife for the civilian population that turns into someone who now wants to be the next member of Hamas," he said.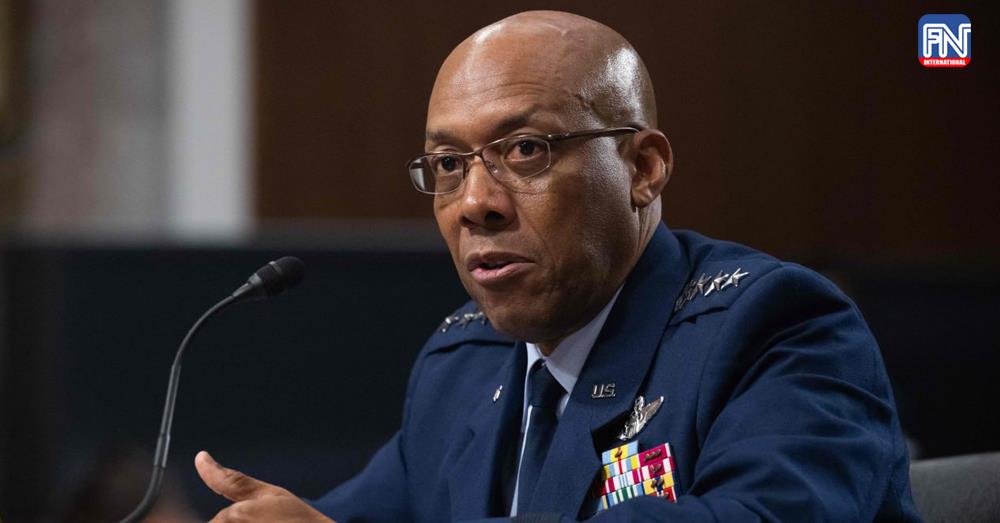 Photo from AFP