Phnom Penh (FN), Sep. 20 – Khmer Enterprise, the unit under the Ministry of Economy and Finance organized four days of meetings between Cambodia delegates and Israeli delegates in the tech and agriculture sectors to mobilize investment in our local businesses, and explore next-step collaborations.
"Growing competitive technology enterprises from various sectors including Agriculture, Service, Manufacturing, and ICT is contributing to the growth of the economy as stipulated in "Cambodia Digital Economy and Society Policy Framework 2021-2035 from the Royal Government of Cambodia. Being one of the leading ecosystem builders, Khmer Enterprise is proud to support the technology businesses owners by bringing our Startups and SMEs to expose their brand' visibility and Cambodia's potential to the international market for mobilizing investment and connections for business opportunities." said Dr. Chhieng Vanmunin, CEO of Khmer Enterprise.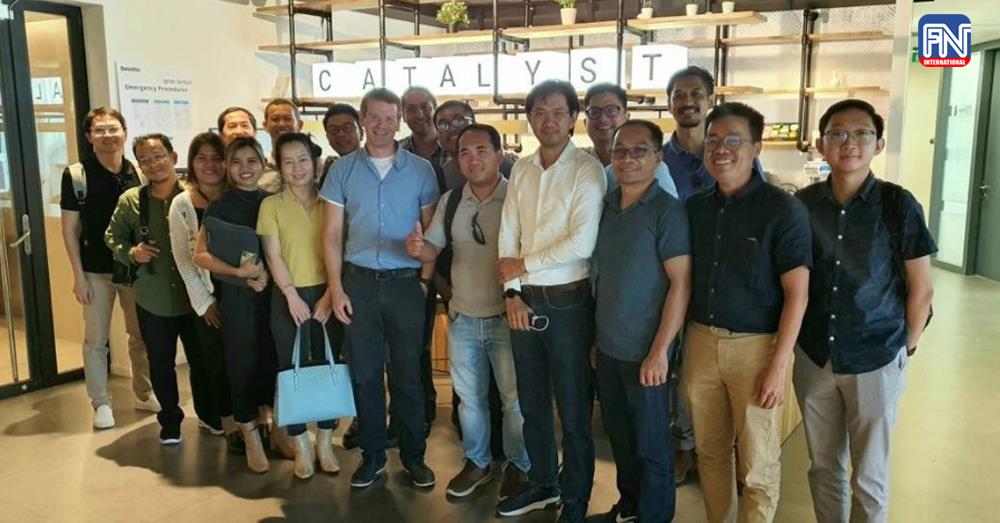 The program served as a platform that aimed to connect two countries' delegates from dynamic backgrounds to access each other's network, available resources, skills, and technology. On top of that, the meeting with Israeli authorities and investment firms allows our local entrepreneurs to understand how the Israeli tech ecosystem was built, and how it works to feed the global demand.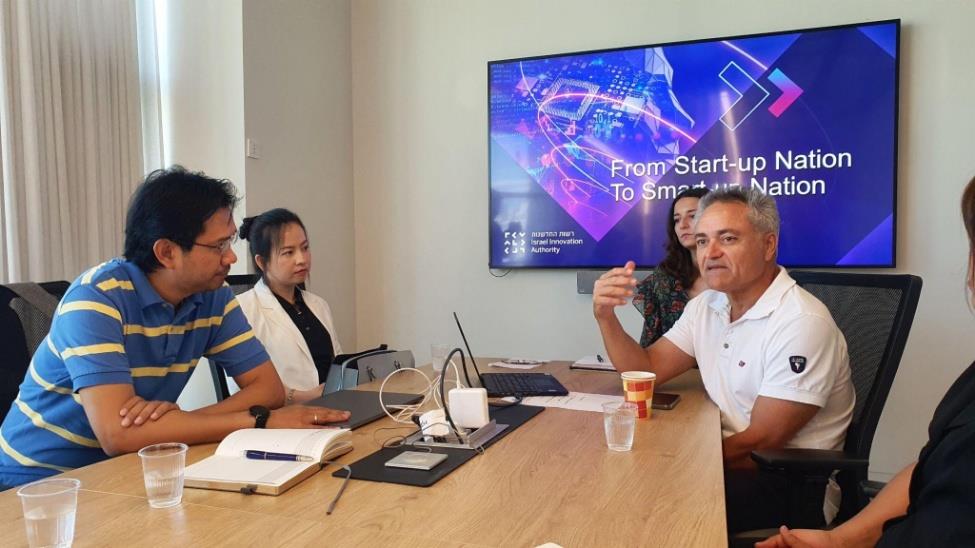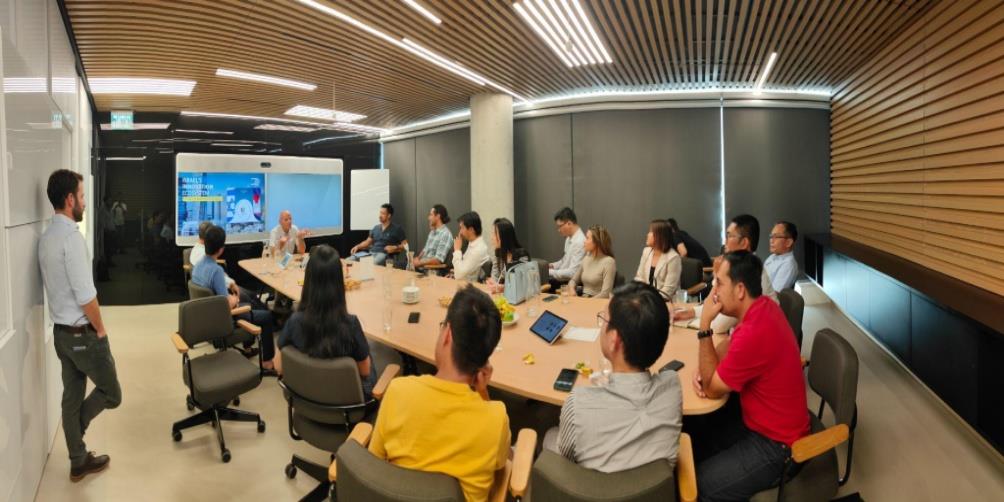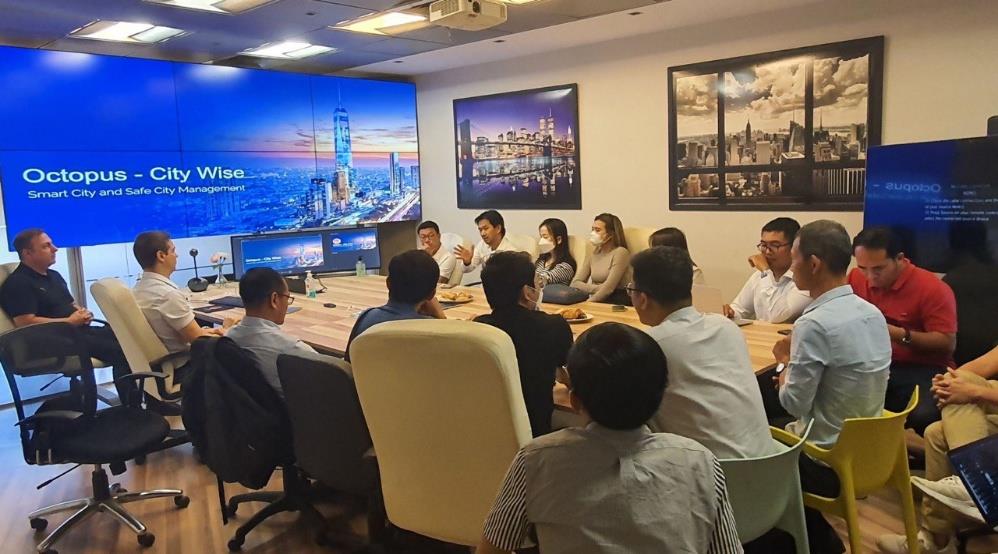 Ros Tepmunineath, senior manager of Khmer Enterprise stated that "The combination of having the right mindset, enabling the right platform, and surrounding with the right community are the main forces contributing to the growth of the Entrepreneurial Ecosystem. Those are the reasons that Khmer Enterprise in collaboration with CICC leading our local tech and agricultural Startups and SMEs to exchange diversified experiences in the Israeli Country. This is a gate-opening opportunity for both working groups in accessing the available resources both in terms of wealth and skill sets, which can be shared across the globe to maximize everyone's potential. I am impressed by how the two cultures are far different, but still the team can manage to adapt to each other very fast which illustrates their dynamic qualities when the good seeds meet the right soil".

Sabay Digital Media's Chy Sila said that I've been to Israel many times, but only this time I really had a chance to meet many people, and companies in the Hitech ecosystem including the government agencies that support startups, universities, and some startup companies including incoming unicorn companies. What we have learned is about the Israeli mindset, they all have similar thinking, and speak the same way, and they've been educated in their startup nation mindset from the education sectors, public sectors, and private sectors to the individual. I think this is a very fruitful trip, as mentioned by.
Vireak Chea, PharmD and CEO/co-founder of PillTech Solutions said that "Thanks to KE for this great opportunity to visit Israel, which is known as one of the most innovative tech nations in the world. One key takeaway from the trip was that for a tech startup to excel in Cambodia requires countless trials and errors from the founders and lots of government support. We, startup founders, need a strong commitment, support in funding or grants, networks to the industry ecosystem, and most important the laws and regulations from the government that favors startup founders so that many more will take a leap of faith to join this most difficult but rewarding journey in our lifetime. I know the road ahead is tough and risky. However, I am happy to know that KE understands our difficult journey and will be behind us along the way till we one day make it!"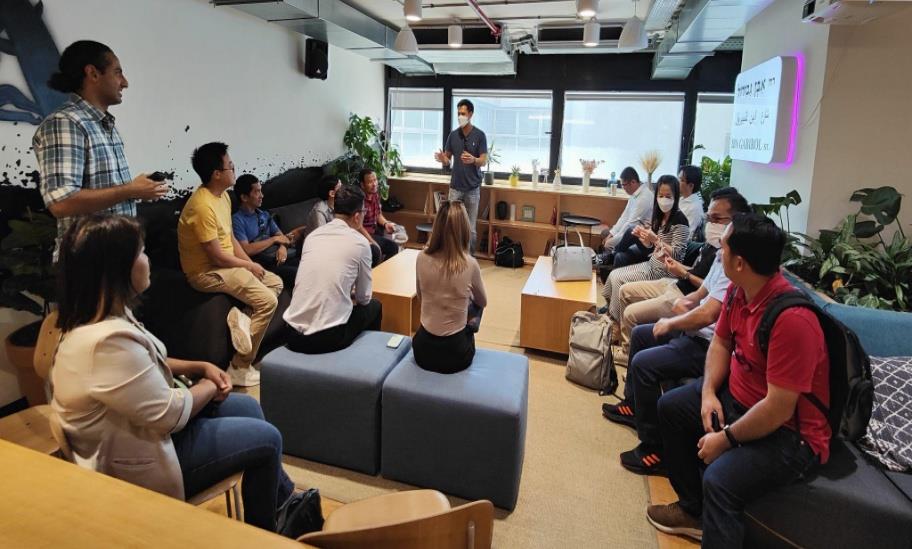 Khmer Enterprise led the meetings with a total of 15 Cambodia delegates meeting with representatives of both public and private Israeli institutions from September 4 to 8, 2022 under the facilitation of the Cambodia Israel Chamber of Commerce. During the 4 days of stay, the delegates visited the Israeli Authority and Institutes, the Incubation and acceleration centers, Tech startups, and investment firms. The Cambodia delegates included technical working groups of Khmer Enterprise, government delegates from the Entrepreneurship Development fund, startup founders from Khmer24's Ty Rady, BLOC Delivery's Khy Tykea, PillTech's Chea Vireak, BookMeBus' Chea Langda, private business representatives, and investors such as Westline Education Group's Okhna Pech Bolen, Sabay Digital Media's Chy Sila, UDAYA Technology's Keo Reasmey, Soma Group's Ly Daravuth, and Business Cambodia's Sam Kosal.
Khmer Enterprise, established by the Ministry of Economy and Finance (MEF), aims to mobilize, invest and manage resources to support the development of a vibrant entrepreneurial ecosystem in Cambodia, thereby promoting entrepreneurial activities driving innovation and value-added creation in Cambodia's economy. Khmer Enterprise has the vision to become the national platform for promoting entrepreneurial activities in the four priority sectors: ICT focuses on tech start-ups, service focuses on hospitality and logistics, agriculture focuses on agro-processing for domestic consumption, and agriculture for export, and lastly, manufacturing focuses on import substitution.
=FRESH NEWS