Phnom Penh (FN), Sep. 5 – Samdech Hun Sen, president of the Cambodian People's Party (CPP), said that his son, Samdech Thipadei Hun Manet, now Cambodian prime minister, broke his record as the youngest prime minister among the ten ASEAN leaders.
Samdech wrote on his social media on Tuesday afternoon (Sep. 5).
"Is it accidental or is it prepared by Tevada (god)?
When I attended my first ASEAN Summit, the 3rd ASEAN Summit in the Philippines in 1999, I was the youngest prime minister, 47 years old, among the 10 ASEAN leaders.
This time the 43rd ASEAN Summit in Indonesia, Manet is the youngest prime minister among the 11 leaders of ASEAN countries, including East Timor. Now Hun Manet is 45 years old.
Sending regards to ASEAN leaders who have been old friends for many years and best wishes from afar".
=FRESH NEWS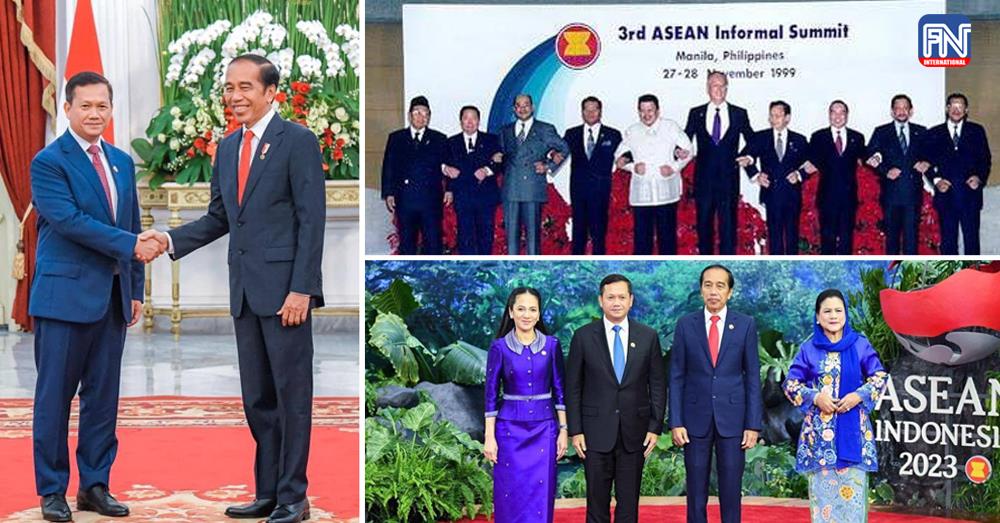 </div